Nawaz Sharif files review petition against SC Panamagate verdict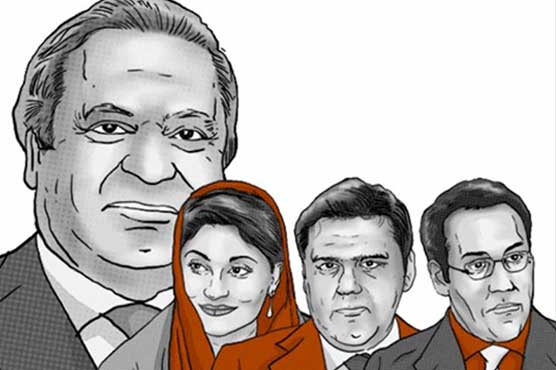 ISLAMABAD, AUG 15 (DNA) – Ex-prime minister Nawaz Sharif on Tuesday has filed a review petition against Supreme Court (SC) verdict on Panama Leaks case that disqualified him.
According to initial details, a copy of the decision has also been asked from the top court whereas Sharif's children are also likely to file the petition as their lawyer Salman Akram Raja has started preparations.
On April 20, Justice Asif Saeed Khosa had announced Panama Leaks case decision comprising of 540 pages, saying that the court issued a split ruling calling for a JIT. Two of the five judges went further, branding Sharif "dishonest" and saying he should be disqualified, but they were outnumbered.
The court formed a six-member inquiry team that included Federal Investigation Agency's (FIA) Additional Director General Wajid Zia, Military Intelligence's Brig Kamran Khurshid, National Accountability Bureau's (NAB) Director Irfan Naeem Mangi, State Bank of Pakistan's Amer Aziz, Securities and Exchange Commission of Pakistan's (SECP) Executive Director Bilal Rasool and Inter-Services Intelligence's Brig Muhammad Nauman Saeed.
The JIT members during the seven-week period interrogated eight members of Sharif family including Nawaz Sharif, his younger brother Shehbaz Sharif, sons Hassan and Hussain Nawaz, daughter Maryam Nawaz, son-in-law Captain Safdar, cousin Tariq Fazal Chaudhry and brother-in-law Ishaq Dar and submitted its report on July 10.
On July 29, the five-judge larger bench of the Supreme Court headed by Justice Asif Saeed Khosa and comprising Justice Ejaz Afzal Khan, Justice Gulzar Ahmed, Justice Sheikh Azmat Saeed and Justice Ijaz-ul-Ahsan after a week-long hearings unanimously disqualified Nawaz Sharif.
"It is hereby declared that having failed to disclose his un-withdrawn receivables constituting assets from Capital FZE Jebel Ali, UAE in his nomination papers filed for the General Elections held in 2013 in terms of Section 12(2)(f) of the Representation of the People Act, 1976 (ROPA), and having furnished a false declaration under solemn affirmation respondent No. 1 Mian Muhammad Nawaz Sharif is not honest in terms of Section 99(f) of ROPA and Article 62(1)(f) of the Constitution of the Islamic Republic of Pakistan, 1973 and therefore he is disqualified to be a Member of the Majlis-e-Shoora (Parliament)."