Nawaz Sharif gets green signal from govt to travel abroad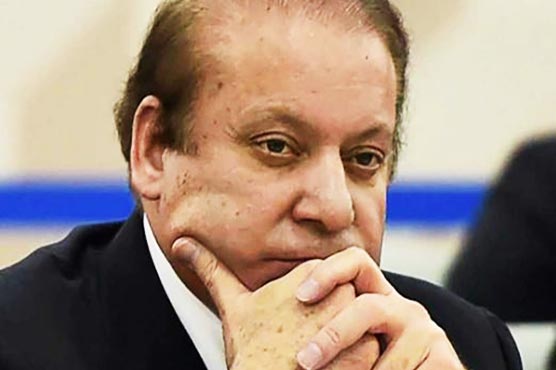 ISLAMABAD (DNA) PTI has confirmed that it has allowed Nawaz Sharif to go abroad for treatment. He will soon fly to London with Shahbaz Sharif.
Nawaz's going abroad clearly indicates a deal between the establishment and PML N sources claim. Some sources claimed that Sharif family has offered to pay USD 10 billion, thru a third party.
PM Imran Khan will now be in trouble as he had categorically stated that no deal shall be struck with the Sharif family or any other politician.
Sources claim, things may take adverse turn in the coming days after this development, with regard to civil-military relations, which may culminate into change of some ministers and even the prime minister.
MEANWHILE : Pakistan Muslim League-Nawaz (PML-N) vice
president Maryam Nawaz on Friday said that her father, erstwhile
premier and party supremo, Nawaz Sharif must go anywhere around the
world where his treatment is possible.
Maryam Nawaz talked to media outside an Accountability Court (AC) in
Lahore and maintained that it is another debate whether Nawaz Sharif is
willing for treatment abroad.
She told that the PML-N supreme leader's health is still very critical
as his platelets count is not getting stable despite medication. Nawaz
Sharif's platelets dropped yesterday as well and doctors are not able to
identify his disease, Maryam said.
Maryam Nawaz added that she would not be flying out with Nawaz Sharif
due to her name being on the Exit Control List (ECL). "Shehbaz Sharif is
looking after all the boarding and lodging of the former premier, after
losing my mother last year, my father is my everything now," said a
distraught Maryam.
The PML-N vice president added that politics will continue but we get
our parents only once, and it was very tough to appear before the court
today owing to Nawaz Sharif's serious health.
On the other hand, the accountability court extended the judicial remand
of Maryam Nawaz and her cousin, Yousaf Abbas, till November 22 in
Chaudhry Sugar Mills case as AC Judge Amir Mohammad Khan conducted the
hearing.
The court inquired about Maryam Nawaz's surety bonds from her counsel.
Advocate Amjad Pervez told that the bonds have been submitted and the
original copy is presented in the court.
The AC asked the National Accountability Bureau (NAB) prosecutor
regarding Chaudhry Sugar Mills case reference and the official lawyer
told that it will soon be filed. The court inquired from Maryam Nawaz
about her appearance following the bail, to which she assured to act in
accordance with the court's command.
Judge Amir Mohammad Khan gave exemption to both Maryam Nawaz and Nawaz
Sharif from appearing before the court till the reference is filed. The
hearing was adjourned till November 22.