National airlines including PIA Should have direct air link with all Commonwealth countries: Zafar Bakhtawari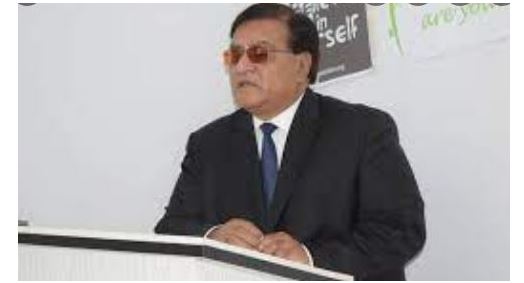 ISLAMABAD, JUN 14 /DNA/ – Pakistan is a very strong and resourceful country which needs to open up to outside world for commercial activities including multinational trade, promotion of SMEs, industrialization , agriculture research , IT projects, tourism, communication infrastructure, health and education.
For this purpose we need to enhance our interaction with EU, African Union, OIC and last but not the least 54 Common Wealth countries which is led by Britain as Her Majesty the Queen is the head of Common Wealth "said Former Senator Lt. Gen. Abdul Qayyum while chairing a Common Wealth Entrepreneur Club (CEC) meeting today in Islamabad as the president of CEC Pakistan chapter.
Addressing the meeting of the Commonwealth Entrepreneurs Club (CEC), Zafar Bakhtawari, President of CEC Islamabad Chapter, Secretary General of United Business Group and former President of Islamabad Chamber of Commerce said that all national, airlines including PIA Should have direct air link with all Commonwealth countries.This will increase Pakistan's trade and public relations with these countries and boost trade. He said that British Airlines should also be revived so that trade and public relations and cooperation could be further enhanced.
He said that Pakistan is an ideal country for investment from all over the world. We want to deliver our products, This club was founded by a dynamic Pakistani internationally renowned business tycoon Mr. Mobin Rafiq who is chairman of CEC and stationed in London. Common wealth was created after decolonization of British Empire in mid-20th century. CEC is in fact a global Think Tank and nourishing platform consisting of thousands of SMEs, Multinationals, Entrepreneurs technocrats and industrialists to trade, collaborate and fund globally. They deal the energy, wealth management, textile, infrastructure, industrial parks, mining housing, education, automobile, agriculture, IT and tourism etc. The meeting was attended by Senator Dilawar Khan, Lt. Gen ®️ Qadir Baloch, Air Marshal Pervaiz Nawaz, Mr. Zafar Bakhtarwi, Sheikh Ijaz,   Waseem Qureshi,   Mr Safdar, Mirza Amir, Sabur Sethi, Ch.Sohail Fahad Rashdi and Advocate Jaffer Zaidi.