Nation celebrates Defence Day with patriotic spirit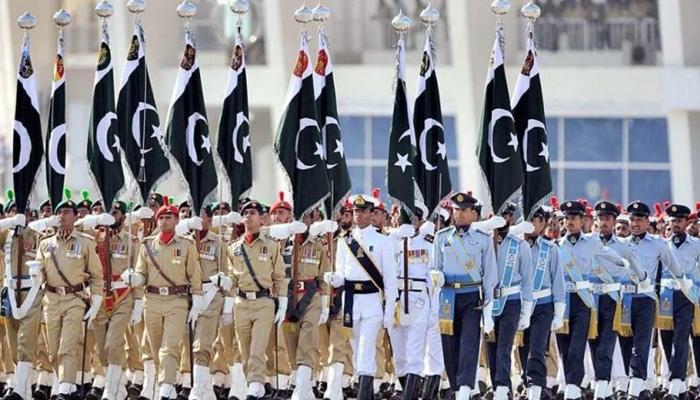 ISLAMABAD, (DNA) – The people of  Pakistan  along with the armed forces are  all set to celebrate the Defence Day of Pakistan (Thursday) with a renewed pledge to continue safeguarding the geographical, ideological boundaries and territorial integrity of the motherland against all threats.
The day  dawned with special prayers in the mosques for the well-being and prosperity of the country.
Roads, intersections and other public places all over the country have been decorated with banners and steamers, bearing pictures of martyrs of Pakistan Armed Forces under the theme of "Hamain Payar Hay Pakistan Se."
The main ceremony of Defence Day would be held at  the General Headquarters (GHQ), where  Prime Minister Imran Khan will be the chief guest.
Special events, to pay homage to the Pakistan Army soldiers, officials and other law enforcement agencies personnel, are being held at all the district headquarters in which families of martyrs are participating to commemorate the great sacrifices of the martyrs.
Wreath laying ceremonies will also be held at the mausoleums of the recipients of Nishan-e-Haider (the highest gallantry award), which will be attended by the senior officials of the respective areas across the country.
To mark the day with national enthusiasm, different programmes have been chalked out by the Armed Forces of Pakistan in Peshawar.