NAB summons Zulfi Bukhari on Jan 9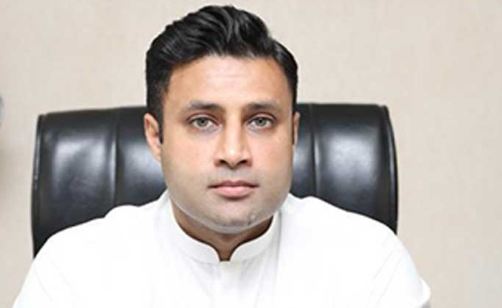 From QAZI SHOAIB KHAN
ATTOCK, JAN 8 /DNA/ – The Central leader of Pakistan Tehreek-e-Insaaf Syed Zulfiqar Abbas Bokhari (Zulfi Bokhari) has been summoned by the National Accountability Bureau, Rawalpindi Office to appear before Mian Umar Nadeem, Deputy Director (IW-II) Civic Centre, G-6, Melody Islamabad on January 09, 2023 at 11.00 AM along with all relevant documentary evidences pertaining to  Al-Qadir Trust University.
As per details, NAB served a call up notice No.NABR20220715273817/2022/IW2/Inq dated January 05,2023being a person acquainted with the facts of the case under section 19 of NAO as amended by NAB Act 2022.
He has also been asked to bring all relevant record pertaining to proprietorship of Al-Qadir Trust University situated at Mouza Bakrala, Tehsil Sohawa District Jhelum and its registration on appropriate forum, purchase of the said land in the from Bahria Town (pvt) Ltd, transfer of the said land in the name of Al-Qadir University Project Trust, donation formalities of the said land as well as any other relevant documents.
Earlier, he was also called upon to appear on 29.11.2022, 15.12.2022 which was rescheduled on his request and ow he has been once again summoned to be present on 09.01.2023 otherwise warrant action will be taken under the NAO 1999 in case of non-compliance.