NAB arrests former Quetta nazim Maqbool Lehri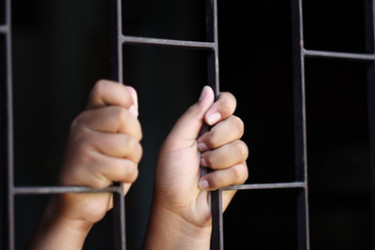 QUETTA: The National Accountability Bureau (NAB) on Thursday arrested former nazim of Quetta, Maqbool Lehri, after the Balochistan High Court (BHC) cancelled his bail.
Lehri was arrested from the high court's premises and presented to an accountability court, which sent him on judicial remand. The former nazim was then shifted to District Jail Quetta.
Earlier, Lehri's counsel had requested that on account of his client's poor health, he be shifted to the jail ward of Civil Hospital Quetta. But the court instead directed the concerned authorities to provide Lehri medical facilities in jail.
Lehri was accused of misusing his power to make illegal allotments in various parts of Quetta.
NAB had launched an inquiry against him in 2007 and filed a reference in an accountability court in 2014.
A NAB spokesman claims Lehri inflicted loss of Rs7.9 million to the national exchequer during his time as nazim.
Earlier in May, the National Accountability Bureau (NAB) had arrested Balochistan Finance Secretary Mushtaq Ahmed Raisani and had recovered more than Rs730 million from his residence.
Raisani has been accused of embezzling billions of rupees from local government development funds.NAB recovered bags filled with local and foreign currency from Raisani's residence.
After a string of arrests in Sindh, Raisani's arrest was the first high profile arrest made by the accountability body in Balochistan during the PML-N government's term as it seeks to unearth corruption worth billions of rupees in the provincial finance department's development funds.