NA Speaker reaffirms fraternal ties with Saudi Arabia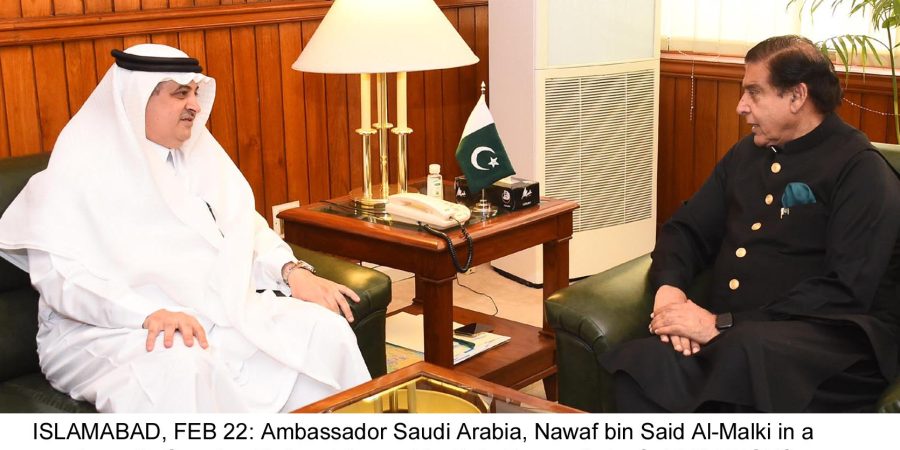 ISLAMABAD, FEB 22 (DNA) — Speaker National Assembly, Raja Pervez Ashraf here on Wednesday said that Pakistan and Saudi Arabia had enjoyed long standing fraternal ties rooted firmly in common religion, shared values and culture.
"Pakistan and Saudi Arabia have stood by each other, through thick and thin" he said this while talking to Ambassador of the Kingdom of Saudi Arabia, Nawaf bin Said Al-Malki who called on him.
He reiterated that Pakistan remained firmly committed to the sovereignty and territorial integrity of Saudi Arabia as the country attached great importance to its relationship with Saudi Arabia; and the people and government of Pakistan deeply appreciated the support provided by Saudi Arabia to Pakistan during hard times.
Additionally, the recent leadership level exchanges had been extremely successful in diversifying avenues of cooperation between both the brotherly countries, the speaker added. He said, that Pakistan deeply valued KSA's support on FATF, bilaterally and through GCC.
The role played by the Kingdom of Saudi Arabia in the OIC for important Muslim causes, especially on Palestine, Kashmir and Afghanistan had been very crucial, he added. The two sides expressed satisfaction over the current level of cooperation and stressed the need to further enhance it in various areas of mutual interest.
During the meeting, the ambassador extended an invitation to the speaker to visit Saudi Arabia. The speaker accepted the invitation and expressed hope that the visit would further deepen relations, through exchange of delegations.
The speaker while taking the opportunity, congratulated the ambassador on the occasion of Saudi Arabia's Founding Day, and expressed his best wishes for the continued progress and prosperity of the Kingdom. The ambassador thanked the speaker for his kind words and reiterated the Kingdom's commitment to further strengthening its deep-rooted ties with Pakistan. — DNA