Mushaal condemns Israel bloodbath, genocide of Palestinians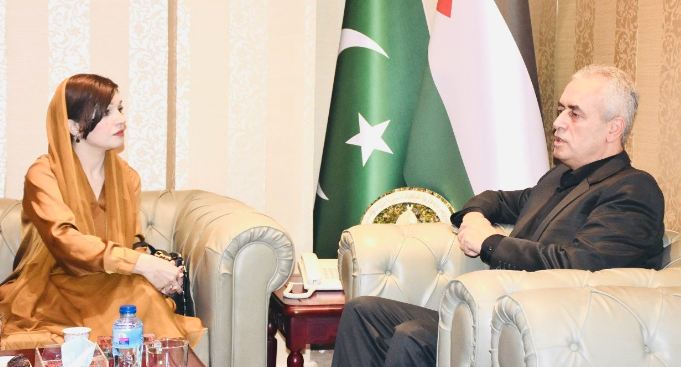 Seeks world intervention to ensure immediate ceasefire
ISLAMABAD, OCT 14 /DNA/ – Special Assistant to Prime Minister on Human Rights and Women Empowerment Mushaal Hussain Mallick strongly condemned the bloodbath and genocide of Palestinians by the fascist and criminal Israeli forces.
The SAPM on HR and Women Empowerment Mushaal Hussain Mallick wife of Kashmiri Jailed Hurriyat Leader Mohammad Yasin Malik on Saturday called on Ambassador of Palestine in Pakistan Ambassador Rabaie Ahmed to express solidarity with the Palestinian people in this testing time.
She condemned in the strongest terms the unabated Israel's atrocities, oppression and siege of the Gaza Strip, resulting in a grave humanitarian tragedy.
The SAPM said that people of Pakistan and Kashmir expressed their unwavering support for the people of Palestine. "We demand an immediate cessation of indiscriminate bombings, immediate lifting of siege in Gaza, and an adherence to International laws and Geneva conventions in order to ensure protection of civilians especially in conflict zones.
She also called upon international community to acknowledge the critical human rights violation in Gaza and advocate for the establishment of an immediate Humanitarian Corridor to ensure essential medical and food supplies to reach those in dire need in Gaza, emphasising the importance of global intervention and collaboration in reaching an immediate ceasefire and last solution to the Palestinian issue as per the already agreed formula of two state solution.