MQM's imprisoned Waseem Akhtar elected Karachi mayor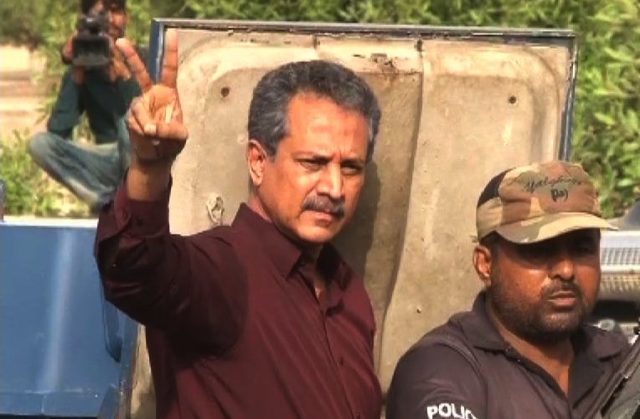 KARACHI: Muttahida Qaumi Movement's (MQM) Waseem Akhtar has been elected Karachi's mayor on Wednesday.
"Let bygones be bygones," said Akhtar while addressing media persons after the elections concluded.
"Its enough, we have fought enough and enough blood has been spilt, we need to stop that and we want to follow the guidelines of Jinnah."
Karachi's newly elected mayor vowed to work alongside other political parties to solve the issues facing the metropolis.
"I am not a mayor of MQM. I will work for Karachi, I am Karachi's mayor."
During his speech, Akhtar requested Chief Minister Sindh Syed Murad Ali Shah to help and guide him.
Referring to DG Rangers, Akhtar reiterated his support for the ongoing operation in the city, and said "there are elements who want to derail peace of Karachi".
Akhtar, who was brought under heavy police escort to cast his vote, claimed all cases against him are politically motivated and there is no evidence against him.
Karachi's newly appointed mayor also claimed that if he brought cases pending against him to a court of law, he will be set free.
"Keep filling cases against me, I will face all of them," said Akhtar.
The newly appointed mayor requested the chief minister of the province to provide him an office with in the premises of his prison, to facilitate him in running the city's affairs from behind bars.