MQM-P insists LG polls not possible sans new delimitation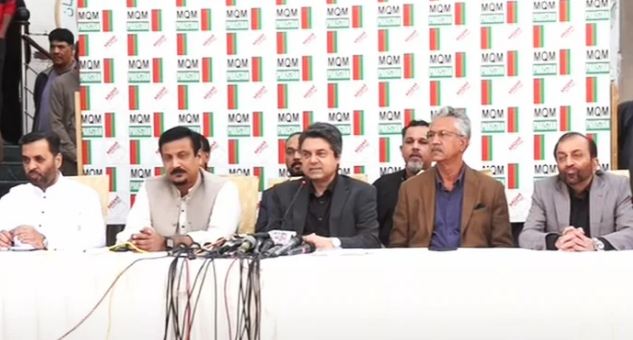 Karachi, JAN 13: The Muttahida Qaumi Movement-Pakistan (MQM-P) on Friday reiterated that the local body (LB) elections in Karachi and Hyderabad could not be held until new delimitation, but at the same time, it did not rule out its participation.
"If despite our concerns, the elections do take place, then we will not boycott them. However, we will not accept the results of the elections," MQM-P spokesperson Ahsan Ghauri told.
The MQM-P's announcement came hours after the Election Commission of Pakistan (ECP) decided to hold local government polls in Karachi and Hyderabad as per schedule on January 15, rejecting the Sindh government's request to postpone the elections.
Addressing a press conference today alongside MQM-P leaders, Barrister Farogh Naseem accused the Sindh government of unfairness while determining the constituencies for the local government polls.
"Under Sindh Local Government Act Section 10 Subsection 1, the provincial government had determined the constituencies for the LG polls, but the constituencies had a disproportional population," he added.
The constituencies where the MQM-P has vote banks consist of 90,000 people and the others have just 20,000 population, he claimed, adding that it was "injustice" with the populace.