Most of Germans want Ukraine to hold peace talks with Russia to end war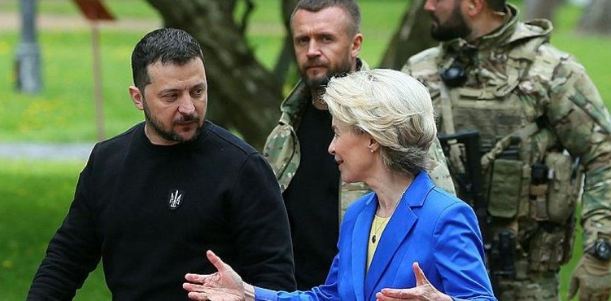 BERLIN, MAY 12: A majority of Germans want Ukraine to engage in talks with Russia to end the war Moscow launched nearly 15 months ago, according to a survey.
In a survey conducted on behalf of dpa, the opinion research institute YouGov asked respondents: "Do you think Ukraine should or shouldn't be negotiating with Russia to end the war at this point?"
Fifty-five percent were in favour of immediate peace talks while 28% were against.
The majority of Germans questioned – 54% – were opposed to NATO inviting Ukraine to become a member of the Western defence alliance.
Ukrainian President Volodymyr Zelensky is attending the NATO summit in July in Lithuania, where he hopes the path toward his country's membership will be cleared by leaders.
"Neither the majority of Ukrainians, nor the majority of Europeans, nor the majority of the inhabitants of the entire NATO space will understand the leaders of the alliance, if a well-deserved political invitation to the alliance is not sounded for Ukraine at this summit in Vilnius," Zelensky said in a speech in April.
Zelensky is pushing for an "accelerated" accession into NATO, hoping for Ukraine to receive preferential treatment. The United States and other members, like Germany, have expressed reservations about this, given that one of the prerequisites for joining is not being involved in international conflicts.
On Sunday, Zelensky will be awarded the prestigious Charlemagne Prize in Aachen, Germany, on behalf of the Ukrainian people. It remains unclear whether he will be at the ceremony in person.
YouGov's survey was conducted May 5 and 10 and involved 2,147 respondents nationwide. The results were weighted and are representative of the German population aged 18 and over.