Moroccan envoy Mustapha gets warm send-off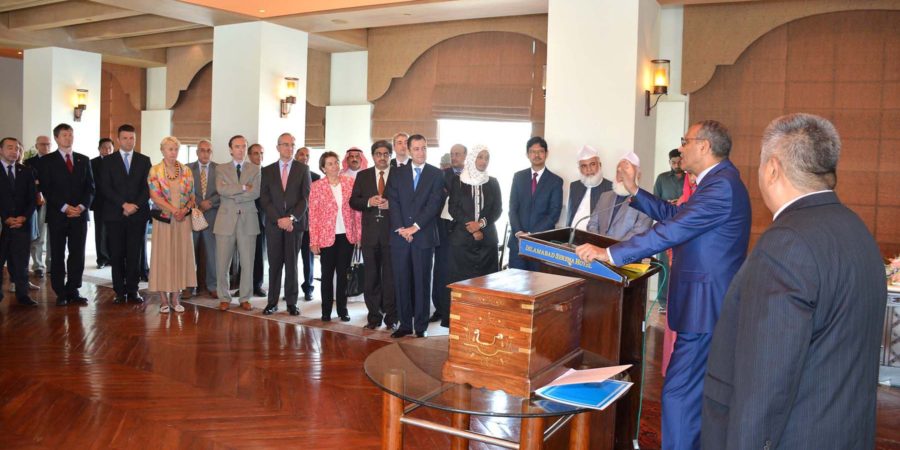 ISLAMABAD SEPT 22 (DNA)—Tasawar Khan, Additional Secretary Ministry of Foreign Affairs has lauded services of the outgoing Ambassador of Morocco Mustapha Salahddin who is leaving Pakistan after completing his tenure adding the ambassador put in his vest efforts to promote bilateral relations.
The Additional Foreign Secretary was speaking on the occasion of a farewell reception hosted by the Dean of Diplomatic Corps for the outgoing ambassador. The entire diplomatic corps was present on the occasion.
Tasawar Khan further said that during ambassador Mustapha's tenure Pakistan and Morocco came even closer. He added, both counties enjoy excellent brotherly relations which further got strengthened during ambassador Mushtapha's time.
The Dean of Diplomatic Corps who also spoke on the occasion paid tributes to the outgoing ambassador and wished him best of luck in his future endeavours.
The Dean said, the outgoing ambassador made a lot of friends in Pakistan and contributed greatly towards promotion of bilateral relations.
The outgoing ambassador in his address thanked the diplomatic community and invited them to come to Morocco where he will be there host.
At the end, the outgoing ambassador was presented with traditional souvenir .=DNA
=================