Minister Talha assures maximum facilities for Hajj 2023 despite difficulties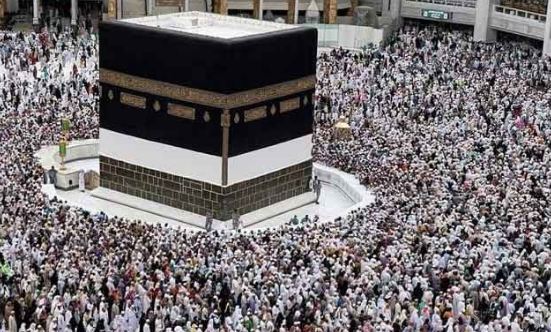 ISLAMABAD, APR 28 (DNA) — Minister for Religious Affairs and Interfaith Harmony Senator Talha Mehmood has said that despite facing difficulties, there are ongoing efforts to provide pilgrims with the best possible facilities during the Hajj of 2023.
Expressing concerns about significant issues in the Hajj arrangements due to the substantial amount of time that has already been lost. However, he expressed optimism that these problems can be resolved through close cooperation with the Saudi authorities, with whom he recently met and received assurances of support to ensure Hajj is smooth and successful.
In an interview with a state run news agency, he said arrangements could have been finalized maximum by the end of Ramazan ul Mubarak, but a major portion of arrangements has not yet been finalized.
The major issue was a dearth of foreign exchange. The foreign exchange payable to Saudi authorities was not paid on time. However, he was optimistic that the issues will be resolved with the teamwork of the ministry officials.
He said nearly 40,000 intending pilgrims would depart for Saudia from Islamabad airport under the Road to Makkah initiative this year.
Under the Road to Makkah project, all immigration requirements of pilgrims are to be fulfilled at the Islamabad Airport. This saves pilgrims several hours upon reaching the kingdom since they can just enter the country, having gone through immigration already at home.
The minister raised concerns about the performance of Pakistan International Airlines (PIA) and has called upon the chief executive officer (CEO) of the national carrier to address the issues. The CEO has promised to cooperate and ensure timely transportation of passengers. Additionally, the ministry is making efforts to arrange accommodations close to Haram Sharif.
The speaker expressed a willingness to disclose the names of catering companies to the media and warned that penalties would be imposed if quality food are not provided to pilgrims. Talha Mehmood said well-trained and physically fit Moavineen are being finalized transparently.
A comprehensive training program has also been arranged for Hujjaj and Moavineen which will start on Monday. They emphasized the importance of transparency in hajj arrangements and pledged to closely monitor the Moavineen-e-Hujjaj.
If Moavineen-e-Hujjaj fails to perform their duties, they will be issued warning letters and face the deduction of TAs and DAs for three days. If dereliction of duties persists, the person responsible will be blacklisted. — DNA