President visits Ashgabat, meets Turkmen, Tajik presidents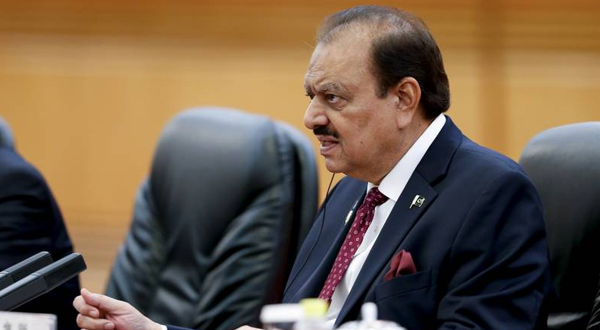 ISLAMABAD, SEPT 19 (DNA) – On the invitation of the Turkmen president, President of Pakistan Mamnoon Hussain visited Ashgabat, Turkmenistan to attend the opening ceremony of the V-Asian Indoor and Martial Arts Games from September 16-18, 2017.
The government of Turkmenistan is hosting V-Asian Indoor and Martial Arts Games at Ashgabat. Pakistan is being represented by a 130 member strong contingent participating in nine events at the games.
On the sidelines of the event, President Mamnoon met the President Gurbanguly Berdimehamedov. The president of Turkmenistan welcomed the Mamnoon, Pakistan's delegation and appreciated Pakistan's participation in the event.
Mamnoon congratulated the Turkmen president for the successful holding of the martial arts event. He also thanked him for the warm hospitality extended to him and his delegation.
He also attended a bilateral meeting with Tajikistan President Emomali Rahmon on the sidelines of the event and discussed matters of mutual interests.
Mamnoon underlined the importance of connectivity, emphasising that the countries in the region should make the most of all the existing trade and energy corridors to bring prosperity in our region. The Turkmen president endorsed his desire for regional connectivity and highlighted the need to further augment our relations through increased trade.
Both the leaders also underscored the importance both countries attach to the collaboration in the energy sector.
Pakistan and Turkmenistan are engaged in the Turkmenistan-Afghanistan-Pakistan-India (TAPI) gas pipeline project, which holds huge potential for meeting Pakistan's energy needs. The two sides agreed to seek ways of ensuring the early realisation of this project.