Maryam Nawaz meets Australian HC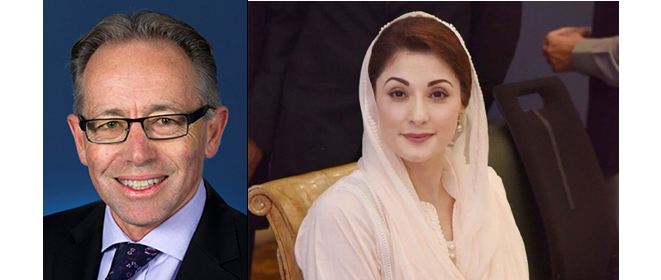 DNA
LAHORE, MAY 30 — Pakistan Muslim League-Nawaz (PML-N) senior vice-president Maryam Nawaz, held a meeting with Australian High Commissioner Neil Hawkins on Tuesday to discuss matters of mutual interest.
During the meeting, Maryam Nawaz expressed her gratitude to Australia for its humanitarian assistance to Pakistan during the COVID-19 pandemic. She acknowledged the valuable support provided by Australia and emphasized the importance of the historic partnership between the two countries.
Maryam Nawaz specifically highlighted Australia's significant role in the education of Pakistani students and stressed the need for further collaboration in sectors such as education, culture, trade, and investment.
In response, Australian High Commissioner Neil Hawkins congratulated Maryam Nawaz on her party post within the PML-N. He commended her on her new role and expressed his optimism for a productive collaboration between Pakistan and Australia.
Maryam Nawaz underscored the potential of bilateral trade to enhance the relationship between Pakistan and Australia. She highlighted that increased trade ties could lead to stronger bonds between the two nations.
Additionally, Maryam Nawaz proposed exploring joint activities in sports, particularly cricket, as a means to foster a favorable environment for the youth. She also highlighted the vast opportunities for cooperation in the areas of trade and tourism.