Maryam to inaugurate party office in Mozang ahead of NA-120 by-polls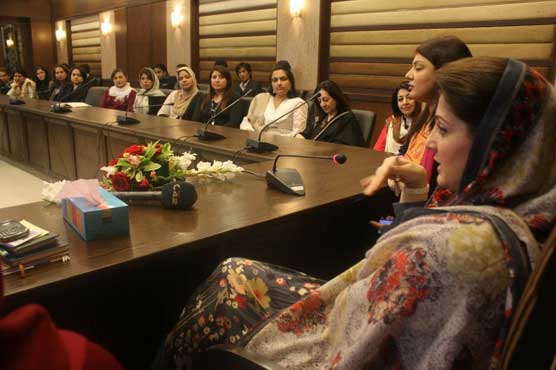 LAHORE, AUG 28 (DNA) – Disqualified premier Nawaz Shrarif's daughter Maryam Nawaz was reported on Monday to inaugurate elections office in Mozang ahead of NA-120 by-polls scheduled for September 17.
Maryam Nawaz is leading the electioneering in the constituency after Kulsoom Nawaz, ex-premier's wife and candidate of Pakistan Muslim League-Nawaz (PML-N) for the by-polls flew to London for treatment of her lymph nodes cancer.
Reportedly, Maryam will be addressing the workers in Mozang after inaugurating the party office on August 29.
Out of security concerns in Punjab, traffic movement from Temple Road to Mozang Chowk would remain suspended until the inauguration of the office.
Nawaz Sharif was ordered to be disqualified by the election commission in July 28 verdict of the apex court asit ruled over petitions filed by opposition parties following Panama Leaks.=DNA
==========