Maryam Aurangzeb appointed as Federal Information Minister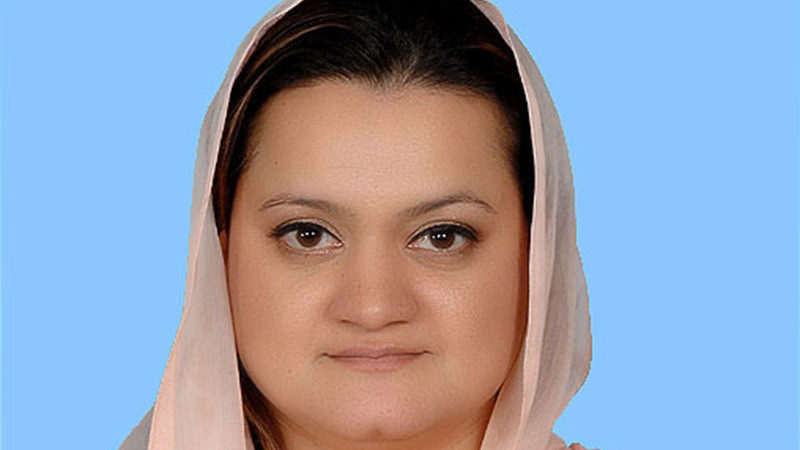 ISLAMABAD: The prime minister has appointed lawmaker Maryam Aurangzeb as Minister of State for Information and Broadcasting.
Maryam Aurangzeb was elected on a reserved seat for women in the 2013 general elections. Aurangzeb is said to have worked closely with Maryam Nawaz, the daughter of Prime Minister Nawaz Sharif, and was a part of Maryam`s team overseeing the education sector. She is also the parliamentary secretary for interior. Her mother, Tahira Aurangzeb, too is an MNA.
Maryam Aurangzeb holds an MSc degree in environment and development from King's College London and a Master's degree in Economics from Pakistan.
The development comes as the premier asked Information Minister Pervaiz Rasheed to step down amid a probe into a news story "Act against militants or face international isolation, civilians tell military", which reported details of a high level civil-military meeting discussing the issue of Pakistan's banned outfits.
The report of the high-profile security meeting has forced the government to initiate an inquiry to identify the person responsible for its leak.
Sources also said Rasheed's portfolio was taken away after a preliminary inquiry was launched by Interior Minister Chaudhry Nisar Ali Khan. They added that the premier has ordered a formal inquiry as to whether Rasheed was involved in the leak from the meeting.
The Prime Minister's Office had rejected the story, but the military maintained the story had been "leaked" and demanded a probe into the matter as it viewed the leak as a breach of national security.
In an Editor's note, the newspaper clarified its position and stated on the record that the story "was verified, cross-checked and fact-checked."
---