Malala plans to meet girls around the world for her 19th birthday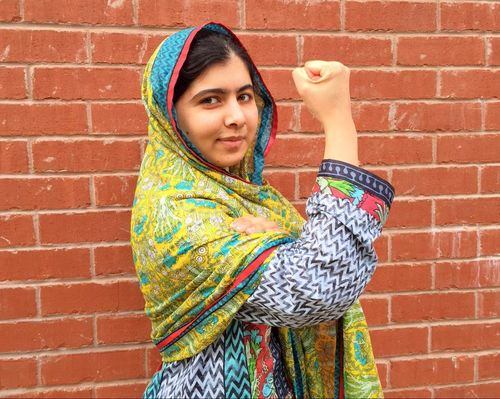 For her 19th birthday, the young Nobel laureate Malala Yousufzai will be visiting girls from the world over; reminding them that they have every right to have access to quality education.
Her mother Toor Pekai wrote her a poem for the occasion. She lovingly calls her a cat in it.
Malala has dedicated her 19th birthday to meet girls from the world over. The Nobel prize winner hopes to call the world's attention to the promise of education that was made to these girls.
The same time last year Yousufzai marked her 18th birthday by opening a girls' school for Syrian refugees in Lebanon.
United Nations secretary general Ban Ki-Moon declared July 12 as 'Malala Day' to commemorate Yousufzai's 16th birthday. On the same occasion she delivered a speech at the United Nations headquarters calling for worldwide access to education.
"Malala day is not my day, but the day of every woman, every boy and every girl who have raised their voice for their rights," said the young education activist.
Yousufzai rose to fame after she blogged about Taliban occupation in the Swat region and that obstacles it caused in women's access to education. Her story was then documented by the New York Times after which Malala openly spoke about the state of education in the country. Once Malala became vocal of her disapproval of the Taliban she started receiving death threats and on October 2012 was shot by militants.
Yousufzai spent a long time in hospitals and underwent treatment until she was discharged in January 2013.
Over the years Malala has had the honor of speaking at the United Nations headquarters and has received the Nobel Peace Prize making her the youngest recipient of the award.
The young Nobel laureate has recently attained 'millionaire' status through the proceeds of her book 'I am Malala' and her speeches. A large amount of that money is spent building schools and funding education for girls.
Yousufzai has received over 40 different national and international awards and honors for her contribution to girls' education world over and was also the subject of Oscar nominated documentary, 'He Named Me Malala.'