At least 63 killed, 182 wounded in Kabul wedding blast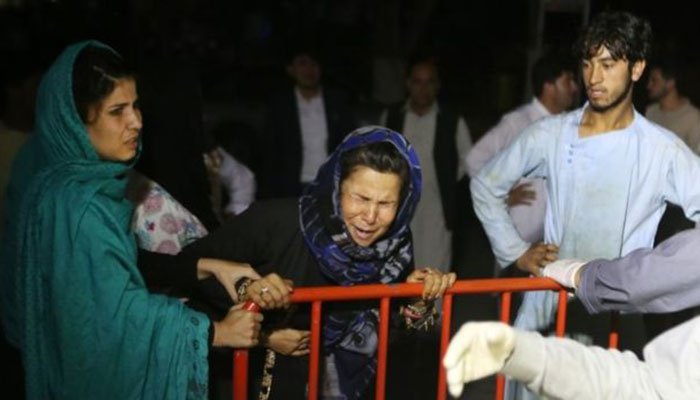 Pakistan condemns heinous terrorist attack in Kabul
KABUL: At least 63 people were killed and 182 wounded in a blast at a Kabul wedding late Saturday.
The explosion came just as the US and the Taliban are widely expected to sign off on a deal that would see American troops begin to depart Afghanistan in return for various security assurances from the insurgents.
"#Kabul #Afghanistan explosion in a hotel during a wedding party, about 20 patients arrived up to now at our hospital #masscasualty," the Italian-run Emergency hospital of Kabul said on Twitter.
Interior ministry spokesman Nasrat Rahimi said the blast occurred in a west Kabul wedding hall around 10:40pm (1810 GMT).
He shared on Facebook photos showing several apparent bodies inside a dining area.
Pakistan condemns heinous terrorist attack in Kabul
Pakistan strongly condemns the heinous bomb attack targeting civilians during a marriage function in Kabul yesterday. More than 60 innocent people have reportedly lost their lives in this dastardly inhuman act.
We express our heartfelt condolences to the families of innocent victims. We pray for the maghfirah of the deceased and for early recovery of many others who were seriously injured in the attack.
Pakistan condemns terrorism in all its forms and manifestations.Terrorism is a common threat for the entire region and must be defeated together.