Large-scale work being carried out in Uzbekistan to preserve universal hum: Shavkat Mirziyoyev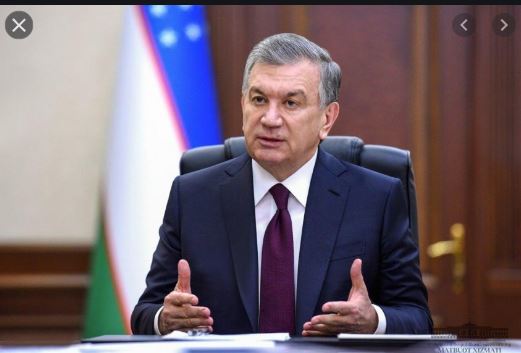 Tashkent, NOV 30 – At the initiative of President Shavkat Mirziyoyev, large-scale work is being carried out in Uzbekistan to preserve universal hum an values, revive the scientific and cultural heritage of the Uzbek people and convey to the general public the essence of the true religion of Islam.
The decree of the President of the Republic of Uzbekistan dated April 16, 2018 «On measures to radically improve the activities of the religious and educational sphere» is the fundamental basis of this activity.
In accordance with it, the International Islamic Academy of Uzbekistan was established and one of the major projects carried out at the academy is a multi volume Islamic encyclopedia. The Islamic Encyclopedia will consist of approximately 20 volumes, in which it is planned to publish more than 60,000 articles.
The original version of the encyclopedia is being created in Uzbek and will be translated into other languages in the future. Foreign scientists have been involved in the creation of the encyclopedia, including those from Asia, the Arab East, European countries and Turkey. Scientific advisory councils have been created in such scientific areas as the Koran and Hadith, Islamic law, the history of Islam, literature and art.
When defining the content of the encyclopedia, an attempt was made to creatively use the traditions o f compiling an encyclopedia in the world, as well as the experience accumulated in this area in Uzbekistan, the available theoretical developments.
The new «Islamic Encyclopedia» is fundamentally different from the previous editions in its content and features. It includes systematized articles on the pillars of Islam, the provisions of Sharia, holy places, mosques and madrassas, prominent personalities who have made a special contribution to the development of Islamic science, Hadith scholars, fiqh and Koranic readers. New information has been introduced into scientific circulation about individuals whose names and activities were previously unknown to the general public.
Drawings, maps and other illustrations are attached to the articles. The bibliography contains the latest editions in Uzbek, Arabic, Turkish, English, German, Russian and other languages.
The first volume of the «Islamic Encyclopedia» includes 419 articles written by 118 authors, 161 references, 5 maps, 121 drawings and ornaments, 65 images, lithographs, printed books, 24 portraits. Its volume consists of 495 pages. The main goal of the «Islamic Encyclopedia» is to collect scientific knowledge and combine the relevant aspects of the spiritual heritage of the Uzbek people associated with the Islamic religion, their impact on socio-political, cultural and spiritual processes.
International Islamic Academy of Uzbekistan