Large-scale army exercises conclude, COAS expresses satisfaction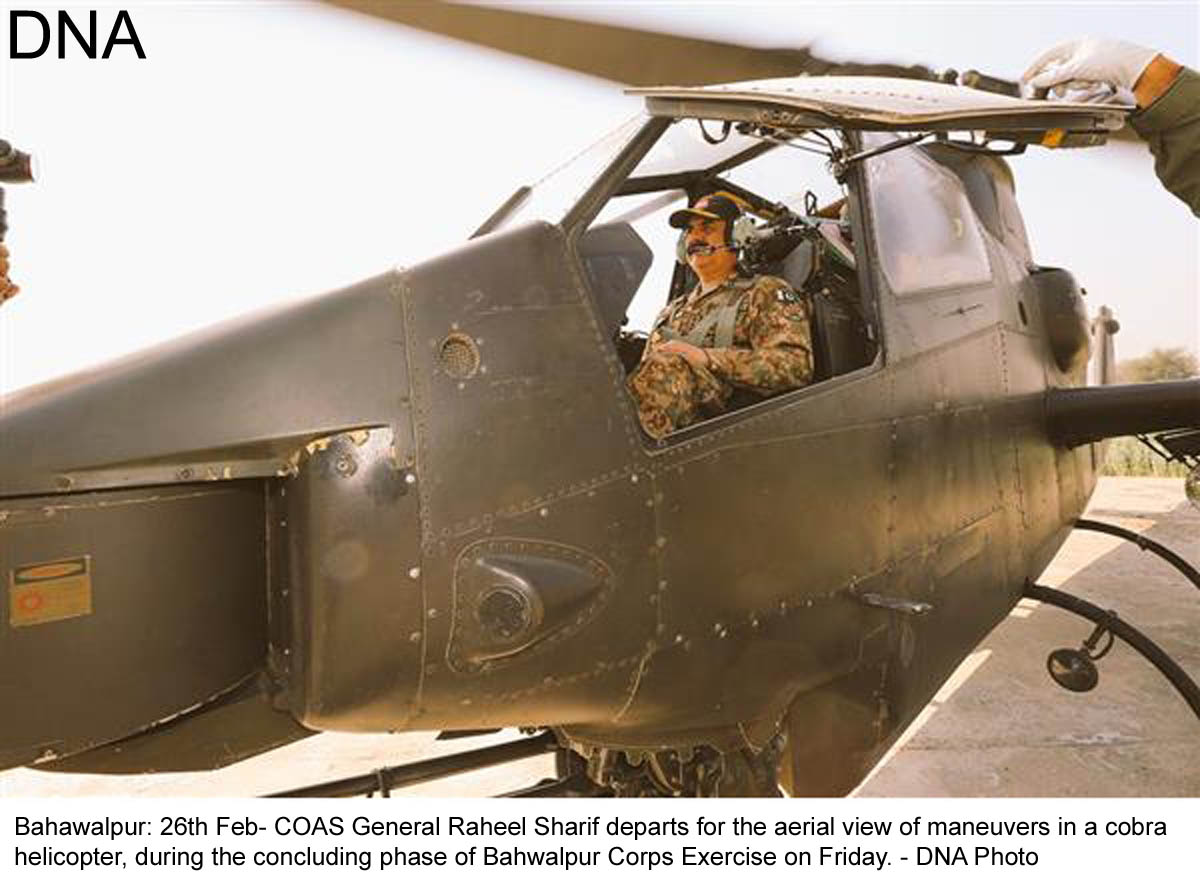 BAHAWALPUR: Pakistan Army has concluded large-scale exercises in the Cholistan desert, with Chief of Army Staff General Raheel Sharif attending the concluding phase of the maneuvers.
Large scale defensive and offensive maneuvers were practiced by the participating troops
"We have to remain ready for full spectrum of threats," said the army chief on the occasion, while commending the morale and battle readiness of the troops.
"With our current achievements in the ongoing war against terrorism, and our standard of training for conventional warfare, Pakistan Army is the best army in the world," said General Raheel Sharif while expressing his complete satisfaction after the conclusion of the exercises.
The exercise involved large-scale integrated maneuvers of infantry, mechanised, armoured, army aviation and Pakistan Air Force (PAF) assets.
The scope of the exercise included offensive and defensive maneuvers by the army to ensure complete dominance of the battlefield, in any conventional war scenario.
The formations and units involved were undergoing the exercises under strenuous field conditions for more than one month, and the final phase of the exercises along with the validation was underway.
The large-scale maneuvers were being conducted by the XXX Corps (Gujranwala) and XXXI Corps (Bahawalpur), formations which are tasked with waging war in the deserts of Cholistan and the plains of Punjab, and holding the vital area which connects Pakistan's Punjab and parts of Kashmir.
The area is regarded as having critical strategic importance, and was the site of major battle in both the 1965 and 1971 Indo-Pak wars.