Acquisition of land for Diamer-Bhasha dam approved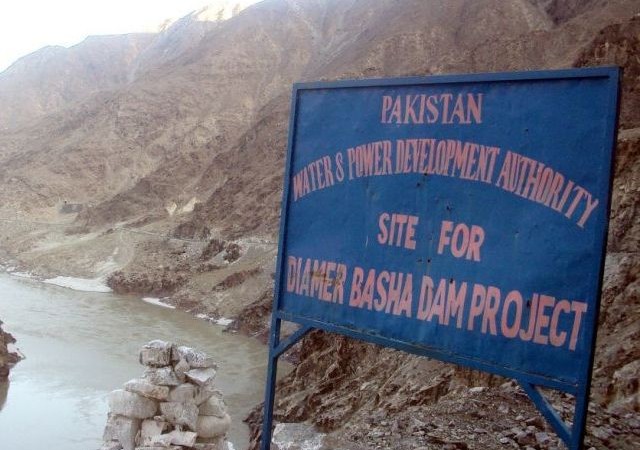 ISLAMABAD: Prime Minister Nawaz Sharif during a cabinet meeting on Friday approved land acquisition for the Diamer-Bhasha dam, state media reported.
The Diamer-Bhasha dam, a 272-metre-high dam with the capacity to generate 4,500MW of electricity per day, has been 30 years in the making. In 2008, construction on the dam was meant to be complete by 2016.
The dam is capable of storing 8.1 MAF of water and may also support other existing projects and enhance the life of Tarbela dam by 35 years.
The government had attempted to complete acquisition for the multi billion dollar project before June this year, but was unsuccessful.
The Rangers had earlier been deployed in Diamer district as a security measure to acquire land for the project as local residents were reportedly reluctant to leave the area.
A ministerial committee meeting was informed that residents of Thak and other adjoining areas were not ready to vacate their land despite being paid compensation. The government has paid at least Rs45bn as compensation.
The PM in today's meeting said the government has taken all steps for the construction of the dam, adding that transparency must be maintained in the distribution of compensation money to affectees.
He claimed the government has arranged the finances for the Dassu project through the World Bank and all the required measures are ensured for the construction of Diamer-Bhasha dam.
The cabinet meeting today also approved the compensation rates of barren land, an agreement between Indonesia and Pakistan on cooperative activities in the field of Defence, the ratification of a Memorandum of Understanding between the State Bank of Pakistan and the Central Bank of Jordan on general cooperation in expertise and knowledge exchange in the fields of banking and finance, and the signing of a protocol to amend the SAARC Limited Multilateral Agreement on Avoidance of Double Taxation and Mutual Administrative Assistance in Tax Matters.