Khawaja Asif warns India against targeting Pakistan's nuclear installations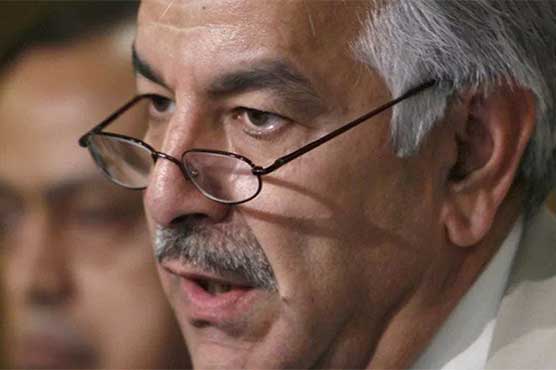 WASHINGTON, OCT 06 (DNA) – Responding to Indian Air Force chief B.S. Dhanoa's statement, Foreign Minister Khawaja Mohammad Asif has warned that if India launched a surgical strike on the country's nuclear installations, nobody should expect restraint from Islamabad either.
Dhanoa on Wednesday said that if India needed to carry out a surgical strike, IAF aircraft could target Pakistan's nuclear installations and destroy them.
While addressing a discussion at the US Institute of Peace, Foreign Minister Khawaja Asif urged Indian leaders not to contemplate such actions as it could have "dire consequences".
"Yesterday (Wednesday), the Indian air chief said we will hit, through another surgical strike, Pakistan's nuclear installations. If that happens, nobody should expect restraint form us. That's the most diplomatic language I can use," Asif said.
The foreign minister is in Washington on a three-day official visit.