Kayana management hosts an exclusive dinner for Pakistani media delegation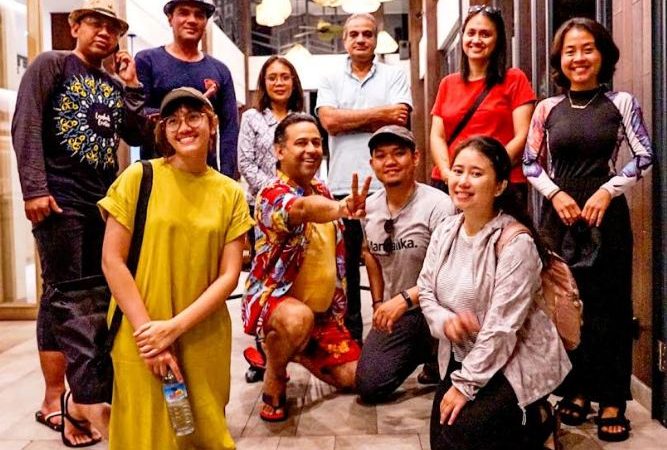 LOMBOK, JUN 14 /DNA/ – The members of the Pakistani media delegation posing for a group photo with Nurul Hayani, Assistant Sales Manager of the Kayana resort, Lombok. The Kayana management hosted an exclusive dinner for the visiting delegation. The guests were served with traditional Lombok cuisines.
The Kayana resort is located off the coast of the sea. It facilitates an instant connection to the Gili islands to its guests. Ms. Hayani during her interaction with the media delegation invited them to come again to Lombok and stay at the Kayana resort.
She hoped Pakistani tourists and businessmen would choose the Kayana as a preferred choice.-DNA