Kashmiris will never accept decision contrary to UN resolutions: AJK PM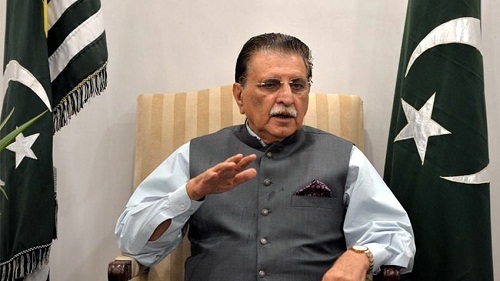 Islamabaad : The Azad Jammu and Kashmir Prime Minister Raja Muhammad Farooq Haider Khan says both Pakistan and India are bound to implement the United Nations resolutions on Kashmir to allow the Kashmiri people to exercise their right of franchise and decide their future.
Addressing a news conference in Muzaffarabad, he said Kashmiri people will never accept any other decision contrary to the United Nations resolutions.
Referring to the next general elections in Azad Kashmir, he said elections will be held on schedule.
He also made it clear that elections will be conducted in accordance with the process laid down in the constitution and any attempt to enforce new experiment will be resisted.