Kamal says, I reject this democracy which deny people their rights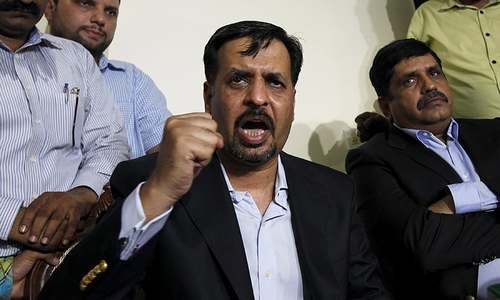 KARACHI: Leader of Pak Sarzameen Party (PSP) Syed Mustafa Kamal said that they reject such democracy which deprives people of their rights.
Addressing the public meeting in Karachi's Bagh-e-Jinnah on Sunday, said that democracy should not be limited to just parliament and assemblies.
He also said that there should be no interference of parliamentarians in the developmental projects in the country. He added that they should only pass laws while sitting in assemblies.
It should be noted that Kamal laid the foundations of Pak Sarzameen Party on 3rd March. On 13th March, he had announced that his party will organize its first public meeting in April.
Bagh-e-Jinnah has been decorated with Pakistani flags whereas a 30 ft. long stage has been made for the occasion. PSP leaders have already made their way to the stage. The party leaders have said that supporters from across the country are arriving for the rally whereas people from outside Pakistan will also be present for the public gathering.
The people present in the demonstration stated that they have seen a different side of the former Karachi mayor. The people attending the rally are mostly wearing green colored clothes and accessories to show their support for Pak Sarzameen Party.