Justice Qazi Essa was caught in the net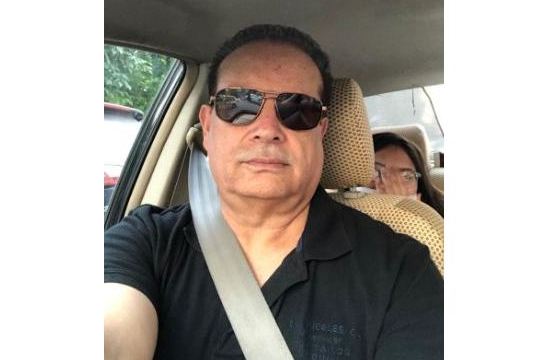 By Qamar Bashir
Former Press Secretary to the President
Former Press Minister to the Embassy of Pakistan to France
Everyone is perplexed, taken aback, surprised, and shocked to see a supreme court judge sitting in the joint session of the parliament today (10th April, 2023) session where the bill for limiting the power of the chief justice of the supreme court was discussed, blatant attacks on the character, conduct, and decisions of the supreme court were made, and pledges were made to dishonor and disobey the supreme court's decision to hold Punjab Assembly elections on 14th May 2023 and to provide fund for it by 10th April, 2023.
The disclaimer by Justice QaziEssa was too little, too late, and didn't help at all; rather, it reflected poorly on the quality of his judgment, the integrity of his conduct, and the soundness of his decision-making for not only agreeing to but physically attending a politically charged session in which the judiciary, its powers, and its decisions were all under attack. Did the Judge take the bait and become entangled in the net that had been carefully and intelligently laid out for him?
It is surprising why and what pressing circumstances compelled Justice Essa to attend this event that was not intended for him and none of his brother judges attended. Why did he lower his guards when the deep state is hell bent on removing him as a judge? He is viewed as a rebellious judge by most of his brother judges, and PTI, Pakistan's largest political party, has designated him as an unfavourable judge. His unwarranted conduct rather than misconduct provided much needed fodder to the deep state to strike back with vengeance, and to the chief justice  one in a lifetime chance to get rid of him as the formidable foe and unmanageable subordinate judge who appears to be undermining the decisions made by his brother judges in other important cases, and has provided plenty of fodder to the media to bash him every day for the coming weeks and months.
My younger brother was an accountability judge once he was asked to have a cup of tea with a governor of Balochistan who was his student. Despite his express directions, only a picture was released in the media, prompting the high court to call his explanation for attending a meeting which he was not supposed to, and which could later influence in any way his decision making in the court. But seeing QaziEssa sitting next to Ishaq Dar and Asif Ali Zardari was a sour taste in the mouth, and his affectionate shaking hand with Zardari tainted his image of an independent, impartial, and steadfast judge.
Seeing him proudly sitting in the front row with none of his likes but among those whose cases he has been and will be hearing and deciding made everyone concerned and confused, and gave everyone goosebumps. Nobody expected him to make such an unwarranted decision to attend such an event, which by any stretch of the imagination did not suit his status as a puisne judge, and the one who should have a high moral ground, an image of untainted impartiality, and unquestionable strength of character, but unfortunately, even before assuming the office, he made it clear where he stands in terms of impartiality. Every case he will hear, every decision he will make will now be subject to allegations of partiality, lack of neutrality, nepotism, and favoritism, which is bad for his honour and dignity, for the unfortunate people of Pakistan, and for the country as a whole.
In its wisdom, the Constitution has assigned judges a specific role in interpreting and enforcing the law, whereas members of parliament have a different role in creating and changing laws. As a result, a Supreme Court judge attending a parliamentary session in the same capacity as a member of parliament was highly inappropriate. I'm curious how he could have forgotten that it is a rule, not a practice, that a Supreme Court judge should not attend any public event other than those organised by the judiciary and strictly related to it, is a violation of the constitution, which requires separation of powers as a fundamental principle and defines meddling by one pillar of the state into the affairs of another as a violation of the constitution.
This is flagrant misconduct by a sitting judge, and his unwarranted action can be used to initiate disciplinary proceedings against him, as was done in the case of Justice Shaukat Aziz Siddiqui of the Islamabad High Court, who was removed from his position in 2018 following allegations of misconduct for making public statements and controversial remarks seen as an attempt to influence the outcome of Pakistan's general election. The Pakistan Supreme Judicial Council initiated proceedings against Justice Siddiqui and eventually recommended his removal from office for misconduct.
Judicial misconduct is taken seriously around the world, and judges who violate professional standards or engage in illegal or unethical behaviour face disciplinary action, including impeachment, removal from office, or other forms of punishment.  In the United States, Judge Harry Claiborne was impeached and removed from office in 1986 for tax evasion and falsifying loan application information. Justice Soumitra Sen of India was impeached and removed from office in 2011 for financial irregularities and misappropriation of funds. In South Africa, Judge John Hlophe was accused of misconduct in 2008 after attempting to sway the outcome of a case before the Constitutional Court. Judge Sérgio Moro was charged with judicial misconduct in Brazil in 2019 after allegedly coordinating with prosecutors in the "Operation Car Wash" corruption investigation. The allegations sparked widespread protests and calls for his removal, but he eventually resigned as a federal judge.
Who better to know than Justice QaziEssa, who has faced the law and constitutional provisions that provide for a detailed process of impeachment and disciplinary proceedings against judges accused of misconduct in order to ensure that judges are held accountable for their actions. He is well aware that it is a rule, not an exception, that judges should avoid controversies, remain impartial, and avoid any involvement in political activities. Their participation in political events may be interpreted as a breach of their professional responsibilities and public trust in the judiciary. In such cases, they can face disciplinary proceedings under the constitution and law, which the QaziEssa has already gone through and was barely able to save his and his family's neck from.
He had already faced impeachment and disciplinary proceedings, as outlined in the Constitution and the Judges Inquiry Act of 1959. Article 209 of the Pakistani Constitution provides for the removal of Supreme Court and High Court judges for misconduct. The process of removing a judge is initiated by the President of Pakistan, who is empowered to refer a case to the Supreme Judicial Council (SJC), a body composed of senior judges and the Chief Justice of Pakistan. If the SJC finds a judge guilty of misconduct, it has the authority to recommend a variety of disciplinary actions, such as removal from office, mandatory retirement, or censure.
QaziEssa is neck deep in the quagmire that will haunt him for the rest of his life due to his own actions and lowering the guard. Now even the  earlier proceedings against him have somewhat been vindicated, the Chief Justice, who may have been waiting for an opportunity to clip his wing, has a once-in-a-lifetime opportunity to commence the disciplinary proceedings afresh against him, this time with proof and undeniable evidence.  QaziEssa has fallen into an intelligently laid trap and appears to have no way out. Even if no disciplinary action is taken against him, which is highly unlikely, he will face allegations of bias, misconduct, and behavior unbecoming of a judge for the rest of his life. Now, unfortunately, irreversible damage has occurred. In any other country, a sitting judge's error of judgment would have prompted him to resign, but in Pakistan, high moral ground is unheard of, whether in parliament, the judiciary, or the executive.