Journalists' Safety in upcoming Elections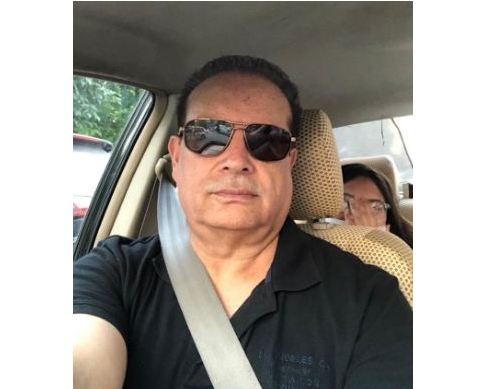 By Qamar Bashir
As Pakistan gears up for its general elections, concerns about the safety and freedom of the press have taken center stage. Reporters Without Borders (RSF), in collaboration with prominent journalism advocacy groups, is launching an urgent appeal to the country's political parties contesting in the elections. A diverse array of press clubs, journalist unions, and organizations have signed a joint statement, emphasizing the gravity of the situation and the need for collective action. They are urging these parties to commit to concrete measures aimed at safeguarding press freedom and ensuring the protection of journalists.
According to RSF, Pakistan has witnessed a worsening situation for journalists in the lead-up to the general elections. It is against this backdrop that RSF is calling upon both mainstream and provincial leaders of contesting political parties to include their commitment to defending freedom of expression and journalist safety in their party manifestos.
One of the primary concerns of this joint statement is the high level of impunity for crimes against journalists and media personnel in Pakistan. In fact, Pakistan was one of the five countries chosen for a pilot project of the UN Plan of Action on the Safety of Journalists and the Issue of Impunity. A recent report by Freedom Network found that an alarming "96% of journalist killings" in the past decade resulted in no convictions. This impunity places journalists at extreme risk and deprives Pakistani citizens of their fundamental rights to access information and freedom of expression, which are enshrined in the 1973 Constitution of Pakistan under Articles 19 and 19A.
Their concerns with regard to impunity are absolutely valid and vindicated in the UNESCO report, 2023 on the safety of journalists and the media in Pakistan. This report, while painting a grim picture of the situation in the country, found that Pakistan is one of the deadliest countries for journalists in the world, with 97 journalist murders since 1992, and no one convicted of any of these crimes.The report also found that journalists in Pakistan face a wide range of threats and challenges, including arbitrary detention, harassment, and intimidation. The report states that "the impunity for crimes against journalists in Pakistan is a major obstacle to the free and independent practice of journalism."
The appeal was preferred while knowing very well that all political parties irrespective of their bending towards leftist, centralists or rightists already have a dedicated section in their manifestos on safeguarding media freedom.
The Pakistan People's Party (PPP) declared in its manifesto, "In our commitment to upholding democratic values, the PPP pledges to protect and promote freedom of the press. We recognize the vital role that media plays in a democratic society and will actively work to ensure an environment in which journalists can operate freely and without fear. We are committed to enacting and upholding legislation that protects journalists, guarantees access to information, and prevents impunity for crimes against media personnel."
Pakistan Muslim League (Nawaz group) (PML-N) in its manifesto recognizes the importance of a free press as a cornerstone of democracy, it says, ."We are committed to fostering an environment where journalists can work without fear of harassment or violence. We will actively pursue measures to safeguard the independence of media organizations and ensure that laws and regulations protect journalists and their right to report without undue influence."
Pakistan Tehreek-e-Insaf (PTI) PTI stands for transparency and open access to information. Its manifesto says, " We acknowledge the significance of a free press in holding the government accountable. We will work towards strengthening media institutions and safeguarding the rights of journalists. PTI is committed to promoting press freedom and will take steps to ensure that journalists can perform their duties without any threats or intimidation."
Jamiat Ulema-e-Islam (Fazlur Rehman group) (JUI-F) in its manifesto declares, "JUI-F believes in democratic values, including the importance of a free and responsible press. We are committed to upholding the rights of journalists and ensuring they can report independently. We will work towards creating an environment where media outlets can operate freely, without undue government interference."
Jamaat-e-Islami (JI) declares, "JI recognizes the role of the media as a watchdog in a democratic society. We pledge to protect press freedom and work towards creating an atmosphere where journalists are safe to perform their duties. We will advocate for laws that safeguard media independence and ensure that crimes against journalists are swiftly and justly addressed."
All journalists organization knows very well that the political parties never resort to kinetic use while dealing with media, they may use PEMRA to issue directives to advise media to adhere to the code of conduct but since, every order of the PEMRA is appealable therefore, the media houses immediately get the stay order. The second tactic the government uses is the allocation of advertisements to either punish or reward non compliant media houses or newspapers but they never resort to using aggressive tactics to either silence or intimidate the journalists and the media houses.
Question arises who in Pakistan uses violence, intimidation, bomb blast and assisination attempts to silence the journalists or media houses. The answer is not very difficult. All those organizations, terrorists, criminals and mafias which have the means and reasons to do so. These elements the world over use similar tactics to silence or intimidate the journalists and media houses. They use physical violence that can include beatings, torture, and even murder. In some cases, journalists and media workers are targeted with acid attacks or other forms of disfigurement. They threatened the media persons with violence against themselves, their families, or their friends. They may also be threatened with economic ruin or other forms of harm. They may be sued for defamation, sedition, terrorism or other crimes. They may also be arrested and detained on false charges. They may also be subjected to cyber attacks where their websites may be targeted with cyberattacks, such as denial-of-service attacks or hacking. Terrorist, criminal and mafia groups may pressure businesses to boycott or withdraw advertising from media outlets that are critical of them. They may also threaten to target the businesses themselves.
One or all such tactics have also been employed in Pakistan which are well documented by the Committee to Protect Journalists (CPJ) reports on Pakistan, published in 2022 and 2023. The CPJ report for 2022 recorded that; at least 50 journalists were in prison in Pakistan on charges such as sedition and defamation in 2022. Journalists were repeatedly harassed and attacked amid political unrest in May 2022. Pakistani journalists abroad face terrorism investigations at home. The offices of Geo News, ARY News, and Samaa TV were set on fire by supporters of Khan's PTI party. The CPJ report also highlights the impunity that perpetrators of attacks against journalists enjoy in Pakistan. In 2022, no one was convicted of any of the 97 journalist murders that have taken place in Pakistan since 1992.
This issue of gagging the media both by the state and non-state actors is deep rooted and anchored in fear of the truth and intolerance of diversity of opinion and views which is the hallmark of any political dispensation. Addressing this fear necessitates a comprehensive strategy.
Ensuring the safety and security of journalists and media houses is paramount for preserving democracy and upholding the fundamental principles of freedom of expression. To achieve this, governments should enact and enforce protective legislation that specifically shields journalists from threats and attacks. These laws should be complemented by mechanisms for reporting threats, specialized units within law enforcement agencies, and campaigns that raise public awareness and promote tolerance for diverse viewpoints.
Training and capacity-building initiatives for journalists and media personnel are crucial, as is the protection of freedom of information laws. International cooperation and civil society engagement play pivotal roles in advocating for journalist rights and holding both governments and media organizations accountable. Legal reforms should be pursued to prevent the misuse of laws that can stifle media freedom, ensuring that a free press can thrive within a secure environment.
The importance of these practices lies in their role as guardians of democracy, enabling journalists to fulfill their critical role as watchdogs and informers of the public. Additionally, they ensure the public's access to reliable information, uphold human rights, bolster a nation's international reputation, and contribute to conflict resolution efforts. Ultimately, these measures collectively foster an environment in which journalists can report without fear, allowing press freedom to flourish as an essential pillar of democratic societies.