JKLF leader Yasin Malik in ICU in critical condition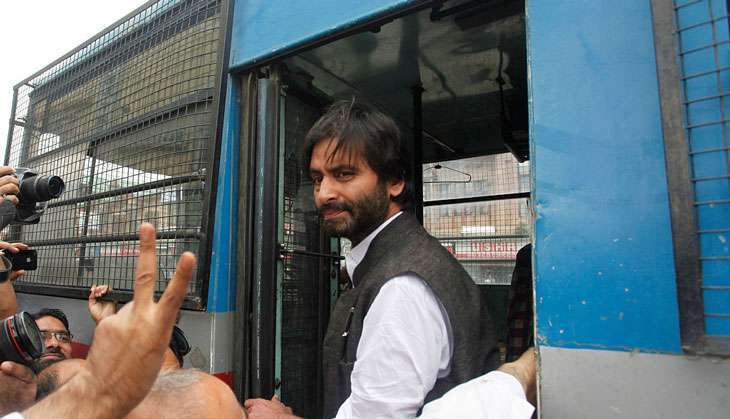 Jammu and Kashmir Liberation Front (JKLF) leader Yasin Malik was shifted to an Intensive Care Unit (ICU) after his health severely deteriorated, family sources said. His condition is now said to be stable.
Malik was earlier shifted to a medical institute in Srinagar after his condition deteriorated on Saturday, hours after protests were held in the area, the Kashmiri Media Service reported Sunday.
Family sources told APP that his left arm had stopped working.
The JKLF leader's wife, Mashal Malik, fell unconscious upon hearing the news and is being given medical treatment, the sources said.
"He underwent various medical tests. He is suffering a severe infection and has been advised by doctors to undergo a surgery. He was then referred to Soura Medical Institute where he was admitted to Intensive Care Unit," a JKLF spokesman said.
Malik's family earlier said that he was being denied medical treatment.
"Yasin Malik is unable to walk or sit properly. In absence of medical aid, his health condition has deteriorated. We are not demanding his release. He is a public leader, but medical aid must be provided to him without any further delay. He has undergone various surgeries in the past. He is in need of several medicines," they said.
Speaking to the press earlier this month, Mashal Malik said, "My husband has grown very weak and lost over 15kg. Last week he was taken to hospital in army's custody where his medical tests were conducted and results are alarming."
The JKLF leader has been under detention since July 9 when protests against the killing of Hizbul Mujahideen Commander Burhan Wani erupted across India-held Kashmir. Over 80 people have been killed and hundreds of protesters injured in clashes with Indian security forces.