JC should be formed to probe into Kamal's statements: IK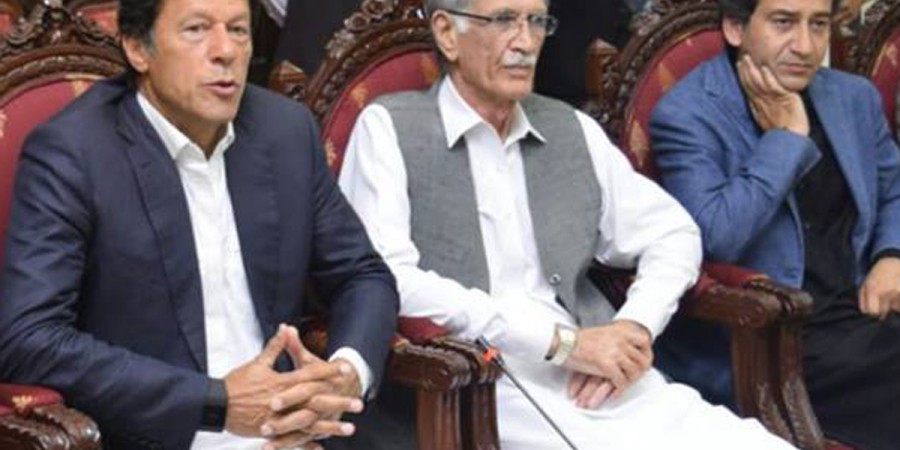 PESHAWAR, 05 MAR (DNA) – Pakistan Tehreek-e-Insaf (PTI) Chairman Imran Khan on Saturday stated that a judicial commission should be formed in order to investigate the statements made by Mustafa Kamal and to surface the reality behind them.
During a press conference, The PTI chief said that the National Accountability Bureau (NAB) gets threatened whenever it initiates investigation against any influential person(s).
Imran Khan said that he condemns Punjab Chief Minister (CM) Shehbaz Sharif's statements against NAB in which he is intimidating the institution. He added that NAB should investigate about the total expenses made at the camp offices organized by Shehbaz and that it is believed by the political hierarchy that the institutions serve as their labourers.
Imran Khan stated that NAB needs to investigate upon the Metro Bus project as the very same project was produced in Argentina at half the total expenditure. Khan lauded the positive changes that were being made in the working of institutions as well as the law and order in Khyber Pakhtunkhwa (KP). He also said that the Accountability Commission in KP will work without the influence of any external factor(s).
Commenting upon the statements made by Mustafa Kamal, Imran Khan said that the truth has been exposed after Kamal's press conference. He demanded the formation of a judicial commission upon Kamal's revelations in order to bring the complete facts to the public.
Khan added that upon his arrival in India, he was informed that the Muttahida Qaumi Movement (MQM) banners were placed there by RAW members. He criticised the government for not acting against MQM leader Altaf Hussain with proper planning. He further added that neither the Musharraf nor the Zardari governments were able to take action against the Muttahida chief. DNA