Japanese govt delegation convenes with SIFC to discuss investment perspectives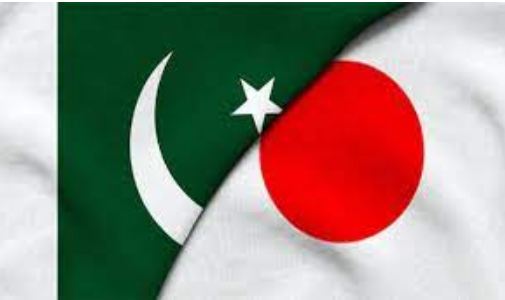 ISLAMABAD, Sep 6 (APP/DNA): A Japanese government delegation, comprising Takuma Otaki, Muryama Katsuhiko and Sakamoto Sayaka, the representatives from the Japanese Ministry of Economy, Trade and Industry, and Hiraki, Commercial Attaché, Embassy of Japan convened with the Special Investment Facilitation Council (SIFC) at the PM Secretariat here on Wednesday.
The primary agenda of this significant meeting was to provide the Japanese delegation with a comprehensive insight into the inception, mission, mandate, and targeted investment sectors of SIFC.
Furthermore, it aimed to tap into the invaluable perspectives of the Japanese delegation concerning the business dynamics between Pakistan and Japan, a news release said.
A thorough presentation was delivered, elucidating SIFC's multifaceted role as a 'single-window' platform dedicated to facilitating potential investors from friendly nations.
This presentation also encompassed an exploration of the extensive potential and investment prospects across diverse domains within key sectors, including Agriculture and Livestock, Information Technology, Mines and Minerals, and Energy.
In a bid to further enhance investment relations between Pakistan and Japan, both countries, actively engaged in discussions to address key aspects of investment facilitation.
These discussions encompassed various facets, including the repatriation of profit and dividends. SIFC elaborated on the goal to create a seamless process not only for profit repatriation but also for essential business costs.
It was highlighted that Pakistan recognized the importance of providing attractive tax incentives to bolster investment from Japan.
These measures are aimed at ensuring that investments in Pakistan are not only lucrative but also efficient, contributing to a thriving business ecosystem.
SIFC is excited about the evolving partnership with Japan and remains committed to implementing policies that not only enhance the ease of doing business but also create a welcoming environment for investors. Together, both nations are laying the foundation for a prosperous and mutually beneficial future.