ISPR should refrain from commenting on state of the economy: interior minister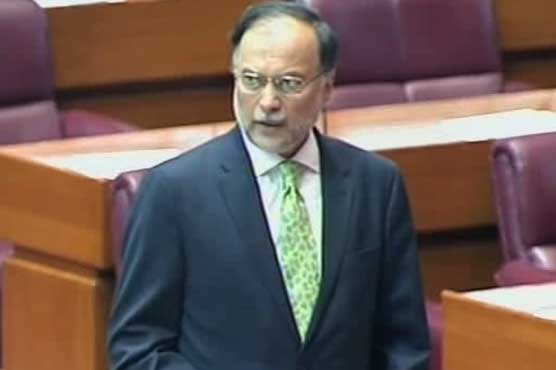 ISLAMABAD, OCT 13 (DNA) – Interior Minister Ahsan Iqbal reacted to the statements given by Pakistan Army officials regarding deteriorating economical situation in the country, suggesting ISPR DG Major General Asif Ghafoor to refrain from commenting on the economy in public.
Talking on Friday, he said irresponsible statements have huge impact on international reputation of the country. Resources are also being provided for security operations.
Iqbal claimed that tax collection had increased by two times, development budget also went up and there is no need to go on another IMF programme.
Maj Gen Asif Ghafoor, while speaking to Kamran Khan on his show, had given his opinion on the current economical state of the country. He had said that the country's economy is closely linked with the security and Pakistan needs to be fully secured for its economy's boom, he said. He had bluntly told that the economical situation is not bad, but its not good either and that a better future strategy should be devised for prosperous future.
While refuting to the views of DG ISPR, Iqbal claimed that Pakistan s economy is still strong and irresponsible remarks could damage the image of the country. It should be recalled that in a Karachi-based seminar by ISPR earlier this weak, Chief of Army Staff had also expressed his views on economy, calling it interlinked with the security. He had urged to implement NAP to bring political and economical stability in the country.