Islamabad Marriott Hotel hosts Thai Food Festival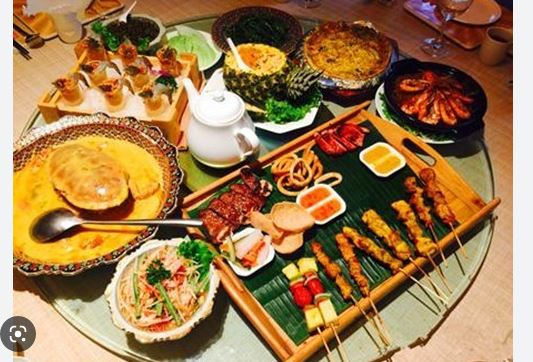 The five-star hotel collaborates with the Royal Embassy of Thailand for a one-day festival.
ISLAMABAD, NOV 29 /DNA/ – Islamabad Marriott Hotel, in collaboration with the Royal Thai Embassy, will host a one-day Thai Food Festival at the Crystal Ball Room on 3rd December 2022. The festival will offer an exciting menu prepared by Islamabad Marriott's Executive Thai Chef Thaiwichai and will include live performances by a professional cultural troupe from Thailand.
Chef Thaiwichai has a culinary experience of over 25 years and heads the kitchen of the authentic Thai restaurant at Marriott, The Royal Elephant, which is the only restaurant in Pakistan that has been awarded the Thai Select Premium Certificate by the Thai Ministry of Commerce.
"We feel privileged and excited to offer everyone an opportunity to explore the exquisite cuisine and warm hospitality from the Land of Smiles in Islamabad," said Mr. David Richard, General Manager of Islamabad Marriott Hotel. "Thanks to our partners' generous support, guests can enjoy the Thai Food Festival and take an authentic culinary journey around the flavors and culture of Thailand."
The Thai Ambassador, Chakkrid Krachaiwong, said: "The Royal Thai Embassy is very pleased to work with Islamabad Marriott Hotel to present authentic Thai cuisine to Pakistani guests. Thai food is a wonder in itself and will pleasantly surprise you on multiple fronts.
Thailand is famous for its food excellence, wonderful cultural heritage, and amazing cultural performances. The Royal Thai Embassy in Islamabad hopes that everyone will enjoy authentic Thai cuisine and the lively performances by our Thai Dance Troupe.=DNA
=========