Ishaq Dar presents his assets for forensic audit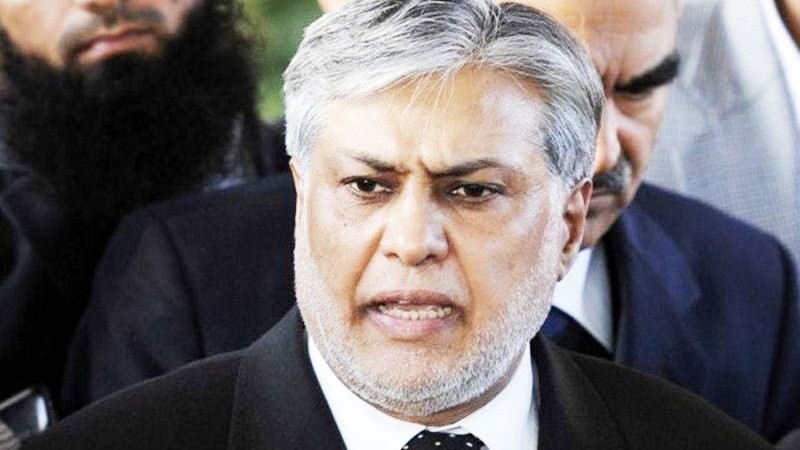 ISLAMABAD: Federal Finance Minister Ishaq Dar on Saturday told National Assembly that he has challenged a political party's leader over forensic audit of assets.
"I have challenged a political party leader that we both shall conduct a forensic audit of our assets, whoever owns illegal assets will pay the fee," Ishaq Dar told NA.
Referring to Imran Khan, he told the house that when a senior parliamentarian, leader of a party, blamed his son (Ali Dar) "he served a legal notice to him".
Earlier this year, Dar's son had filed a defamation suit demanding Rs5 billion in damages over Imran Khan's allegations
Answering opposition bench member Sheikh Rasheed's allegations, the minister said that he will leave politics if Rasheed proves that he has single rupee stashed abroad.
Responding to queries of members of the National Assembly about charged expenditures; the minister said the present Pakistan Muslim League-Nawaz (PML-N) government had brought down fiscal deficit from 8.8 per cent to 4.3 per cent of the gross domestic product (GDP) during the last three years
He said soon after assuming the power, the government had stopped secret funds to 32 institutions out of 34. Only the ISI (Inter Services Intelligence) and IB (Intelligence Bureau) were provided secret funds, but there was a mechanism to audit these funds
Referring to criticism by an opposition member about the hike in price of pulses, Dar said that the MNA can ask the people of his constituency to eat chicken instead.
"If pulses are expensive, advise people of your constituency to eat chicken, we have withdrawn all tax on that," said Dar.
On the other hand, a local court notified PTI chief for the second time for a reply in the defamation case filed by Ishaq Dar's son Ali Mustafa Dar.
Dar's son had claimed in the petition that Imran Khan, in a press conference regarding Panama leaks, had accused him of owning illegal assets in United Arab Emirates. Ali Mustafa Dar seeks Rs5billion in damages in the petition.
During the hearing, PTI chief's legal team requested the court to adjourn the hearing after Eid while seeking time for a proper response. The court, however, rejected their request and issued a second notification to Imran Khan.