Ishaq Dar asks French investors to invest in Pakistan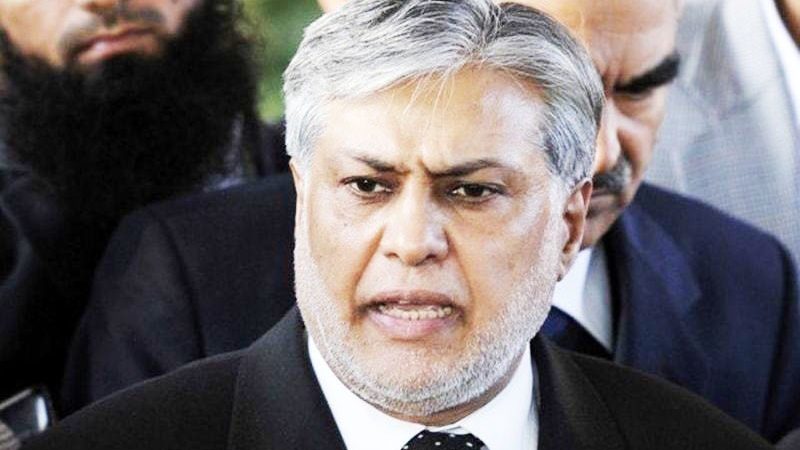 PARIS, September 15 (DNA): Minister for Finance, Revenue, Economic Affairs, Statistics and Privatization Senator Mohammad Ishaq Dar presented a strong case about Pakistan's economic turnaround during the last three years.He was addressing a large gathering of senior executives of more than sixty leading French companies, who had gathered at a business and investment event, hosted by MEDEF (Association of French Entrepreneurs) in his honour.
The Finance Minister is on an official visit to France, accompanied by Dr. Miftah Ismail, MOS/Chairman Board of Investment and a business delegation, according to press release of Pakistan Embassy.
In his address at MEDEF, he gave an overview of Pakistan's
macroeconomic stability, acknowledgement by prestigious international financial institutions of country's achievements, improvement in law and order situation, and immense scope for business and investment opportunities in Pakistan.
He urged the French businessmen to strengthen their trade and economic linkages with Pakistan and take advantage of vast investment opportunities in all fields of the economy.
Earlier, Dr. Miftah Ismail gave a presentation on investment opportunities in Pakistan, assuring the French business community of all the support to engage with Pakistan.
Emphasizing Pakistan's geo-starategic location and the positive impact on economy with the ongoing China-Pakistan Economic Corridor projects, he invited French companies to visit Pakistan and experience first-hand the available opportunities.
There was keen interest in the audience about Pakistan's growing economic potential and its emergence as a hub of economic activity in South and Central Asia.
The participants acknowledged the positive developments taking place in Pakistan and expressed interest in diverse areas like construction, agriculture, banking, aviation, transportation and electronics.
The MEDEF announced that it would take a French business delegation to Pakistan early next year.
The Finance Minister also held one on one business meeting with senior representatives of important French companies including SNCF (Railways) Airbus (aircraft manufacturer), Suez (energy and gas), Lazard (debt and asset management), CNIM (solutions in energy, environment and defense) and ADIT (consultancy).
In the evening, Senator Ishaq Dar and Chairman BoI met with Francois Pupponi, President of France-Pakistan Friendship Group in the French National Assembly. Paul Giacobbi, Vice President of the Group was also present.
The Finance Minister briefed them about the positive developments in Pakistan, since the present government took office in 2013, including economic stability and successful war against terrorism and extremism.
He stressed that the friendship groups in the Parliaments of both the countries could play a pivotal role in bringing the two peoples together and enhancing trade and economic linkages.
Both the French Parliamentarians expressed their desire to visit Pakistan later this year with a business delegation.
They also appreciated the role of Pakistani diaspora in Pakistan, who are setting an example for other Muslim communities in France to live in a peaceful manner. DNA