Irfan Qadir advocates accountability for all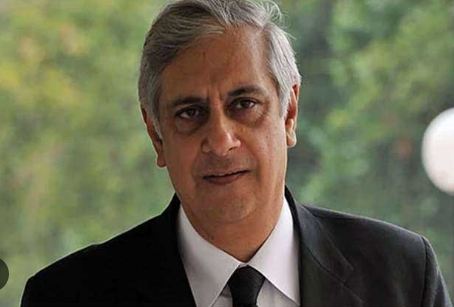 LAHORE, Jun 17 (DNA): Prime Minister's Coordinator on Accountability
Irfan Qadir says no immunity should be accepted on corruption charges
against the judges and they should be proceeded against swiftly.
Addressing a news conference, Mr Qadir said the National Accountability
Bureau (NAB) had been holding politicians and the bureaucrats
accountable. However, some judges had influenced the bureau in their
favour. He said self-accountability process was going on in the
judiciary.
"Politicians" accountability is not done by politicians, he said, but by
other independent institutes. "The judiciary has been adopting the
process of self-accountability and if we follow suit, the politicians
and the bureaucrats should also be given the chance of
self-accountability," he asserted.
The PM's coordinator said anyone who was involved in corruption must
undergo the process of accountability.
"If the judiciary is undertaking the process of accountability, it must
be in line with the rule of law. There is no ambiguity in the law so far
as the accountability of anyone is concerned. There is a long list of
tours of a judge's family and over Rs60 million have been spent on
tours," Mr Qadir said, adding that who committed corruption had to face
accountability.
He said the government had constituted a judicial commission on audio
leaks and the benches must not be formed on the wishes of a single
person. "A former chief justice had formed benches of his choice and
resorted to political engineering," he added.