Iran's Presidential Election 2021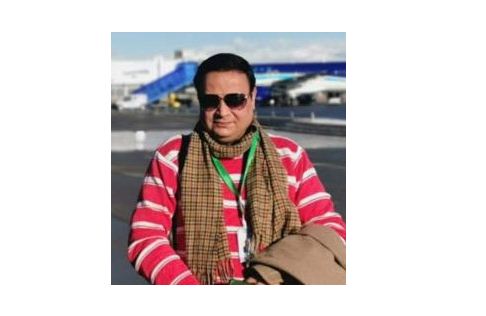 Dr. Mehmood Ul Hassan Khan
Praise and disdain for newly elected president of Iran Ebrahim Raisi have been poured. All other presidential candidates conceded even before official results were announced. The 13th presidential election was contested on the issues of economic survival and political instability.   
As per constitution of Iran Raisi will take over from Rouhani in August 2021 as Iran seeks to salvage its tattered nuclear deal with major powers and frees it from punishing US sanctions that have driven a sharp economic downturn.
Former Central Bank chief contested the election as the moderate candidate but could not win the hearts and souls of the voters as outgoing President Hassan Rouhani, who is term-limited from seeking the office again.
The western media as usual in shock and labeled the new Iranian president a hardliner and ultra conservative. He is currently under the US sanctions. They fear that the victory of Raisi would put hard-liners firmly in control across the government. It seems that tensions will remain high with both the U.S. and Israel, which is believed to have carried out a series of attacks targeting Iranian nuclear sites as well as assassinating the scientist who created its military atomic program decades earlier.
According to Iranian interior ministry (June 19, 2021) With Raisi secured 17.9 million from the total votes of 28.9 million. Turnout in the presidential election 2021 was contested among the four candidates which recorded turnout of 48.8 percent.
Prime Minister Imran Khan congratulated Iran's new president, Ebrahim Raisi, on securing a landmark victory in the country's 13th presidential elections. He said he looks forward to "working with him for further strengthening of our fraternal ties and for regional peace, progress and prosperity".
He was appointed by Supreme Leader Ayatollah Ali Khamenei to the high-profile job of judiciary chief in 2019. Iran's regional allies, Syrian President Bashar al-Assad, Islamist groups Hamas and Hezbollah welcomed Raisi election. However, Amnesty International's Secretary General Agnès Callamard said his victory was "a grim reminder that impunity allegedly reigns supreme in Iran".
Outgoing pragmatist President Hassan Rouhani, barred by the constitution from seeking a third term, visited Raisi at his office to congratulate him, and Foreign Minister Mohammad Javad Zarif said he would lead Iran well.
"We will stand by and cooperate fully with the president-elect for the next 45 days, when the new government takes charge (in early August)," state media quoted Rouhani as saying.
Iran and six major powers are in talks to revive their 2015 nuclear deal. Donald Trump, U.S. president at the time, abandoned the deal in 2018 and reimposed crippling sanctions that have squeezed Iran's oil income. It seems that worsening economic hardships, Raisi's win will not disrupt Iran's effort to revive the pact and break free of tough U.S. oil and financial sanctions. However, newly president's hardline policies would deter foreign investors.
During his campaign to win over voters preoccupied by bread and butter issues, Raisi promised to create millions of jobs and tackle inflation, without offering a detailed political or economic program.
Religious father figure, Khamenei had urged people to turn out and vote on Friday, but simmering anger over economic hardships and curbs on freedoms kept many Iranians at home. Another deterrent for many pro-reform voters was a lack of choice, after a hardline election body barred heavyweight moderates and conservatives from standing.
A U.S. State Department spokesperson said on Friday: "Iranians were denied their right to choose their own leaders in a free and fair electoral process. Many pro-reform Iranians fear Raisi's presidency could usher in more repression.
It is predicted that the election win could increase Raisi's chances of succeeding Khamenei, who himself served two terms as president before becoming supreme leader in 1989.
Raisi, the head of the judiciary, is seen as close to the 81-year-old supreme leader, Ayatollah Ali Khamenei, who has ultimate political power in Iran. Friday's voting was extended by two hours past the original midnight deadline amid fears of a low turnout of 50 percent or less.
According to Western media many Iranians feel sidelined by Iran's authoritarian clerical establishment. Millions boycotted the election. Contrary to this ongoing pandemic of COVID-19 reduced the overall turn-out in the election.
There has been hue and cry in the Western media about the disqualification of nearly all non-conservative candidates and termed it undemocratic.
The political system of Iran is unique in the world in which Guardian Council play very important role however, interestingly common people (voters) hold the final power to elect anybody in the election and same is the case of Iran's presidential election in which economic hardship, political instability and numerous social matters pertaining to new jobs, better health, housing, drinking water and schooling remained dominant.
Being prominent regional geopolitical analyst I predict that newly elected Iranian president, Raisi will face several daunting challenges. He will have to negotiate America's reentry into the 2015 nuclear deal with the United States. He will have to address both the sharp economic meltdown and the coronavirus plaguing his nation.
President-elect Ebrahim Raisi has promised to improve Iran's economy and raise living standards for families by focusing on the country's domestic resources, trade ties with regional allies, and strengthening industrial output. Unfortunately, Iran's currency has lost 80 percent of its value against the dollar since the U.S. abandoned the nuclear deal in 2018. Iran's economy contracted sharply after former U.S. President Donald Trump re-imposed sanctions on the country and pulled Washington out of the nuclear deal in May 2018, triggering a major slump in the rial.
The government of President Hassan Rouhani tried to control money markets using a fixed exchange rate, but the policy backfired and worsened the rout, leaving millions of ordinary families struggling to make ends meet. Spending power has dramatically declined as spiraling inflation and a much weaker currency have battered incomes.
The U.S. economic and trade sanctions badly damaged sales of Iranian crude oil by threatening other countries with sanctions if they purchased energy from the Islamic Republic. The drop in oil revenue and productivity in the sector and the scarcity of foreign currency damaged economic growth. Prior to Trump's sanctions, the International Monetary Fund had expected Iran's GDP to grow by about 4 percent in 2019, but instead it shrank by more than 6 percent.
The European Union, which is leading negotiations in Vienna to revive the nuclear deal, was one of Iran's biggest trade partners before U.S. sanctions were re-imposed. Rouhani's government was keen for the bloc to resume its position as the country's top foreign trade partner after the nuclear deal came into effect in 2016. But those plans came to an abrupt halt after sanctions were reinstated and Iran's imports from the EU were down 80% by the last quarter of 2020.
To conclude fixing the economy, improving foreign relations, emerging from the pandemic, regaining the people's trust and last but not least tackling environmental problems would be foremost duties of the newly elected president of Iran in the days to come in which China-Iran Strategic deal of US$400 billion would provide a cushion to his economic policies.
Moreover, further enhancing of bilateral relations in diverse sectors of economy, trade & commerce, science & technology, joint venture, energy cooperation, and cultural cooperation with Pakistan, Oman, Qatar and realignment with Turkey and other regional countries would be value-addition to Iran.