Indonesian President Joko Widodo opens Trade Expo Indonesia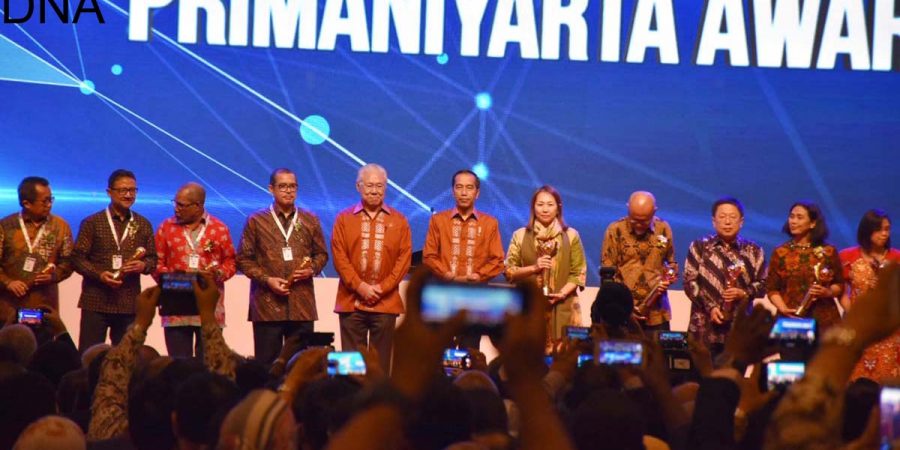 JAKARTA, OCT 24 (DNA) – President of Indonesia, Joko Widodo has officially opened the largest annual trade show the TRADE EXPO INDONESIA (TEI) in Jakarta, on Wednesday.
More than 100,000 attending the trade expo.
Trade Expo Indonesia (TEI) 2018 will present premium and high quality Indonesian products and allows you to engage one-on-one business matching directly with remarkable Indonesian suppliers.
TEI 2018 also presents a strong Trade, Tourism, and Investment Forum, business counselling and talk show to explore trade opportunities with Indonesia.
TEI is an international B2B-focused tradeshow that is designed to boost export product growth and export market expansion.
The 33rd TEI in 2018 brings up the theme "Creating Products for Global Opportunities" to promote quality products made in Indonesia for the global market, develop business networks, investment and present showcases of Indonesian premium and best products.
Along with the exhibition, TEI also present a series of paralel activities consisting of Trade, Tourism and Investment Forum, Business Matching, Business Counseling, Regional Discussion, Overseas and Local Trade Mission, Export Start-Up Competition and Talk Show.=DNA
=========