Indian army chief threatens aggression against Pakistan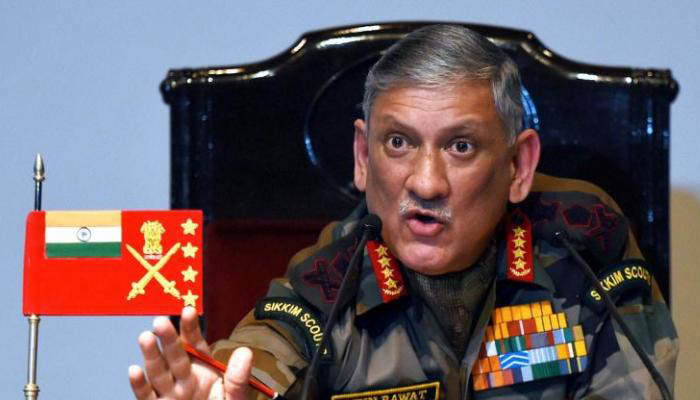 NEW DELHI, (DNA) – A day after India backtracked from its commitment to hold foreign minister-level meeting in New York on the sidelines of the UN General Assembly session, Indian army chief General Bipin Rawat threatened to take launch action against Pakistan.
India will have to respond to Pakistan in their own language without resorting to barbarism.
Extending support to Indian government's decision to call off foreign minister-level talks with Pakistan in New York on UNGA sidelines, General Rawat said that talks and terrorism can't go hand-in-hand.
"I think our govt's policy has been quite clear and concise. We've made no bones about the fact that talks and terrorism can't go hand in hand. Pakistan needs to curb menace of terrorism," he said.
"We need to take stern action to avenge the barbarism that terrorists and the Pakistan Army have been carrying out. Yes, it's time to give it back to them in the same coin, not resorting to similar kind of barbarism. But I think the other side must also feel the same pain," General Bipin Rawat said.