India arrests student on sedition charges for organising event on Afzal Guru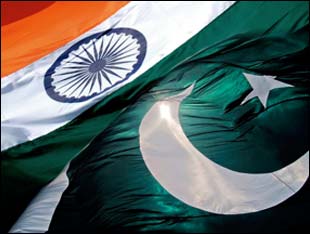 NEW DELHI: Indian police arrested Kanhaiya Kumar, a student union leader, on charges of sedition on Friday, a day after a controversial event held at Jawaharlal Nehru University criticised the hanging of Afzal Guru in 2013, according to a report published on The Hindu website.
"Some policemen in plain clothes came to the campus, conducted a random check at various places including the hostels and convention centre and picked up Kanhaiya," said a student.
Vice Chancellor of JNU M Jagadesh Kumar said, "While the JNU community upholds the right to free debate on campus, the University strongly condemns the use of the University as a platform for activities that violate the Constitution and the laws of the land. However, there could be aberrations where fringe sections misuse the freedom provided."
A disciplinary inquiry was ordered when police received a complaint about the event by members of the right wing student group (ABVP) agitating against the "anti-national" event, even after it was changed from a protest to a cultural art and photography exhibition at the last minute.
Although events commemorating Guru's death have taken place in the past, according to the Indian Express, JNU registrar Bhupinder Zutshi said, "if once a 'wrong' thing has happened it does not mean it has to happen again and again. We had denied the permission earlier too and those who were found 'defying instructions' by the probe committee were penalised."
Afzal Guru was executed in Feb 2013, for his role in the December 2001 attack on the Indian Parliament. His family was not informed and his body was not handed over to his family, adding further controversy to his case.
Police and rightwing Hindu groups had also attacked Kashmiri protesters who had gathered for a peaceful vigil for Guru.