How India lobbied Moody's for ratings upgrade, but failed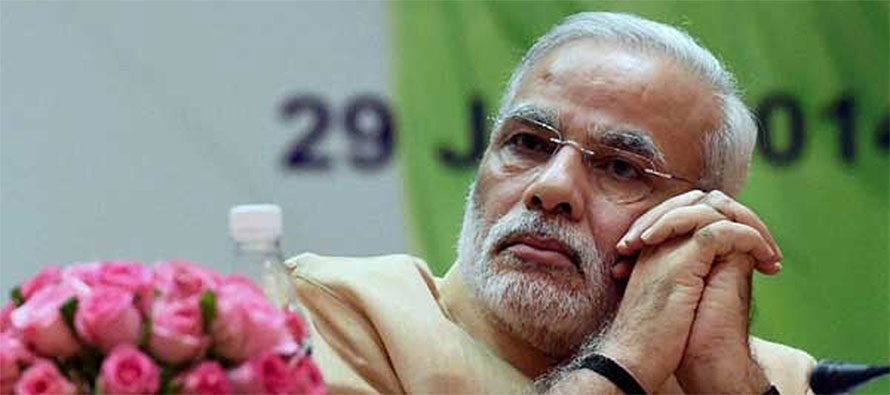 DEC 23, (DNA) – India criticised Moody's ratings methods and pushed aggressively for an upgrade, but the US-based agency declined to budge citing concerns over the country's debt levels and fragile banks.
Winning a better credit rating on India's sovereign debt would have been a much-needed endorsement of Prime Minister Narendra Modi's economic stewardship, helping to attract foreign investment and accelerate growth.
Since storming to power in 2014, Modi has unveiled measures to boost investment, cool inflation and narrow the fiscal and current account deficits, but his policies have not been rewarded with a ratings upgrade from any of the "big three" global ratings agencies, who say more is needed.
Previously unpublished correspondence between India's finance ministry and Moody's shows New Delhi failed to assuage the ratings agency's concerns about the cost of its debt burden and a banking sector weighed down by $136 billion in bad loans.
In letters and emails written in October, the finance ministry questioned Moody's methodology, saying it was not accounting for a steady decline in the India's debt burden in recent years. It said the agency ignored countries' levels of development when assessing their fiscal strength.
Rejecting those arguments, Moody's said India's debt situation was not as rosy as the government maintained and its banks were a cause for concern.
Moody's and one of its lead sovereign analysts, Marie Diron, declined to comment on the correspondence, saying ratings deliberations were confidential. India's finance ministry did not respond to requests for comment.
Arvind Mayaram, a former chief finance ministry official, called the government's approach "completely unusual".
"There was no way pressure could be put on rating agencies," Mayaram told Reuters. "It's not done."=DNA
==============