In Technical Recession?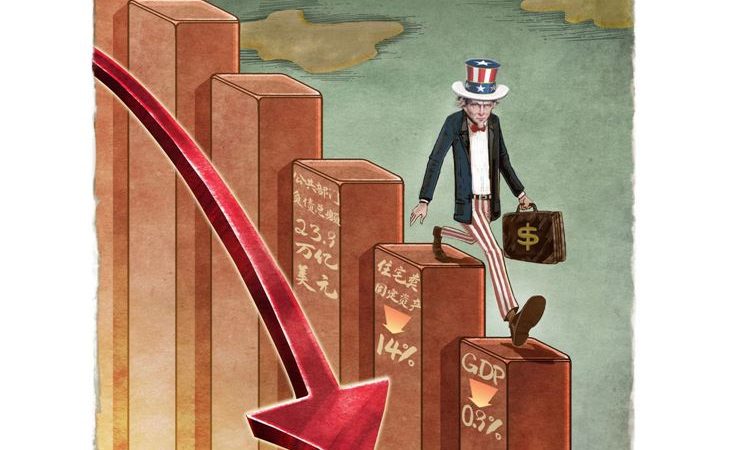 As the US economic data for the new quarter is released, concerns about the US economy heading towards a recession have intensified in the market.
After consecutive significant interest rate hikes, the Federal Reserve is facing the difficult balance of suppressing inflation and preventing a hard landing of the economy. Recently, data released by the US Department of Commerce shows that the country's Gross Domestic Product (GDP) for the second quarter of this year has declined by 0.9% on an annual basis, following a 1.6% decline in the first quarter.
Analysis by US media outlets such as The Wall Street Journal and Bloomberg suggests that two consecutive quarters of negative growth indicate that the US economy is heading towards a "technical recession".(Liu Hui from People's Daily)