Imran Khan welcomes restoration of Iran-Saudi Arabia ties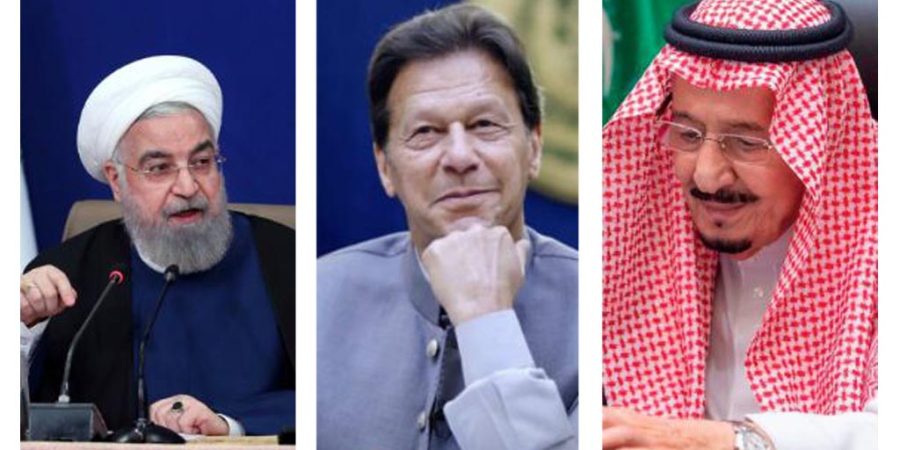 LAHORE, MAR 12 (DNA) — Former prime minister and Pakistan Tehreek-e-Insaf (PTI) Chairman Imran Khan on Sunday welcomed the normalisation of diplomatic relations between Saudi Arabia and Iran in a landmark development facilitated by China.
Taking to Twitter, the former premier shared a news story of British publication regarding the restoration of diplomatic relations between Saudi Arabia and Iran, welcoming the development.
Imran Khan noted that his government had taken an initiative to bring Riyadh and Tehran together for dialogue "as part of our policy of wider engagement for peace and unity of the Ummah".
The PTI Chairman also appreciated the role of China in the diplomatic breakthrough. Earlier on March 10, Iran and Saudi Arabia agreed to re-establish relations after seven years of hostility which had threatened stability and security in the Gulf and helped fuel conflicts in the Middle East from Yemen to Syria.
The deal was announced after four days of previously undisclosed talks in Beijing between top security officials from the two rival Middle East powers. Tehran and Riyadh agreed to resume diplomatic relations and re-open embassies within two months, according to a statement issued by Iran, Saudi Arabia and China.
"The agreement includes their affirmation of the respect for the sovereignty of states and the non-interference in internal affairs," it said. In recent years Saudi Arabia has blamed Iran for missile and drone attacks on the kingdom's oil facilities in 2019 as well as attacks on tankers in Gulf waters. Iran denied the charges.
Friday's agreement, signed by Iran's top security official, Ali Shamkhani, and Saudi Arabia's national security adviser Musaed bin Mohammed Al-Aiban, agreed to re-activate a 2001 security cooperation accord, as well as another earlier pact on trade, economy and investment.
China's top diplomat Wang Yi described the deal as a victory for dialogue and peace, adding that Beijing would continue to play a constructive role in addressing tough global issues. — DNA