Imran Khan launches membership drive in Chakwal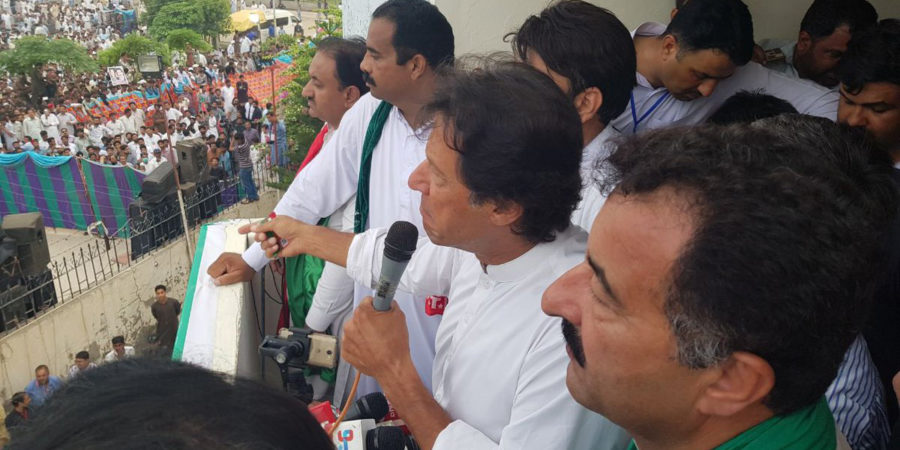 CHAKWAL, AUG 29 (DNA) – Pakistan Tehreek-Insaf (PTI) chairman Imran Khan has said on Tuesday that the opposition pays salute to the top court of Pakistan for ousting the alleged corrupt prime minister, Nawaz Sharif.
Khan addressed a worker' gathering in Chakwal of Punjab after he launched membership drive of the party.
On the occasion, he criticised the ousted premier and Asif Ali Zardari, former state president and co-chairman of Pakistan People's Party (PPP) for the alleged corruption on their parts.
PTI chief said that the top court is to be thanked for a brave decision to disqualify the corrupt and powerful leader.
He said that the NA-120 by-polls would show whether the people stand by the court s order or support a 'dacoit'. He contested that Hassan Sharif, son of the former premier resides in a house worth Rs 6 billion in London and that Pakistan was pushed into huge debts by  dacoits .
He branded chairman of National Accountability Bureau a reason for increase in corruption incidence.
Khan said that the bureau, under Qamar Zaman Chaudhry s watch gave a clean chit to Zardari.