Imran Khan heading gradually to complete failure: Khawaja Asif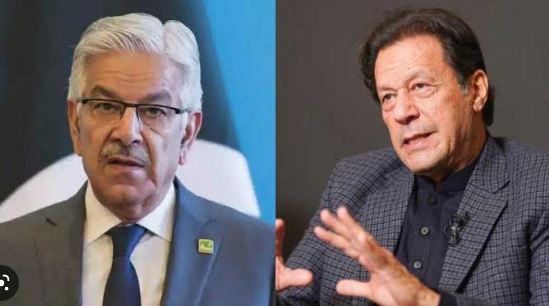 ISLAMABAD, JAN 24 /DNA/ – Minister for Defence Khawaja Muhammad Asif on Monday said Imran Khan was heading gradually towards a complete political failure as all his decisions were proving wrong and miscalculated.
Addressing a news conference here, the minister responded to Pakistan Tehreek-e-Insaf (PTI)'s objections and criticism on the appointment of Mohsin Raza Naqvi as interim Chief Minister Punjab and revocation of their resignations from the National Assembly.
Asif in the prologue of his media briefing congratulated the interim chief minister for assuming his new responsibilities. He wished that under his leadership free and fair elections would be held in Punjab.
He also welcomed the Election Commission of Pakistan (ECP)'s decision being taken as per law and said that the entire process was done according to the constitution.
The minister clarified that the nominees presented by PTI and others did not have good exercise as one the nominee a serving government employee and the other was a dual national. "Their vetting was not good for these nominees. So that's why they had to face humiliation in this case," he added.
Moreover, the government's nominees had one ex-civil servant and one media personality, he said, adding, "PTI also gave the name of another honourable bureaucrat who himself apologised to take the task. Hence the PTI's objection on Naqvi's appointment is a fake cry."