Imran Khan apologises over F-9 Park rally episode, forms investigation committee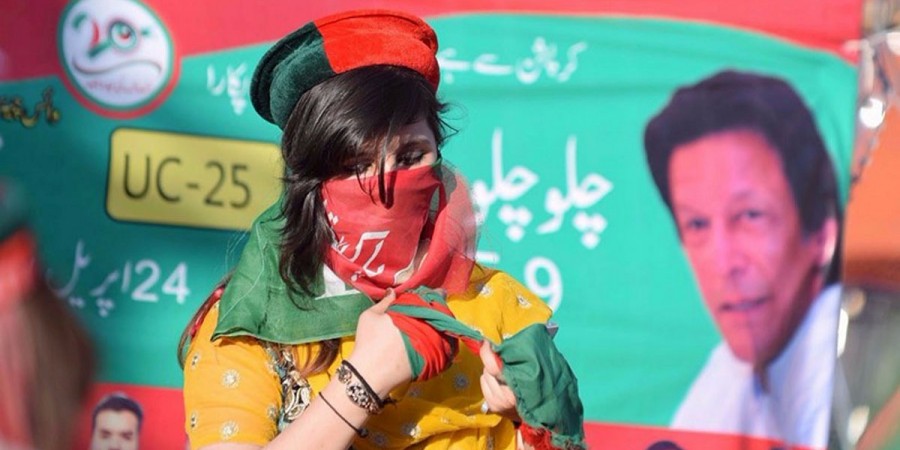 ISLAMABAD: Pakistan Tehreek-e-Insaf (PTI) has formed a four-member committee to probe into the issue of sexual harassment of party's women activists during the F-9 Park rally on Sunday.
"A committee has been directed to submit a comprehensive report over the matter within seven days," said a statement issued by the party's central media department.
The committee is headed by PTI Information Secretary Naeemul Haq, while other members are Nafeesa Khattak, Col (retd) Younus Ali Raza and Talat Naqvi.
According to the statement, videos and other forms of evidence would be made available to the committee to find individuals involved in the unpleasant episode during the rally.
Earlier, PTI chief Imran Khan ordered a thorough probe into Sunday's incident.
While taking strong exception to "inappropriate behaviour and intimidation" of women activists, Imran said the PTI not only encouraged women in politics but also ensures their participation in its public gatherings.
Party's Sunday gathering was marred by incidents of alleged sexual harassment of women by male members donning party caps and holding flags.
While Imran was addressing the gathering, a stampede-like situation was witnessed after activists forced their way into a women's section by breaching a security cordon.
After breaking into the women enclosure, the activists were found fondling, groping and sexually harassing women after separating them from their families or friends. The harassment continued despite Imran's requests to refrain from the misdemeanor.
Meanwhile, the PTI chairman offered his apology over the unpleasant incident.
I want to apologise to all our women for what happened to them at the Youm-i-Tahsees jalsa in Islamabad. 1/3

— Imran Khan (@ImranKhanPTI) April 26, 2016
"In Islamabad our crowds were too big and the space too small. In future we will ensure foolproof arrangements so nothing untoward happens," he said in a tweet on Tuesday.
Imran said he has set up a committee to probe the matter to punish the culprits involved in groping the female party's members.
The PTI chief ensured the women of his party this would not happen again as strict measures will be taken to avert such situation.