IK's exit: what went wrong and where?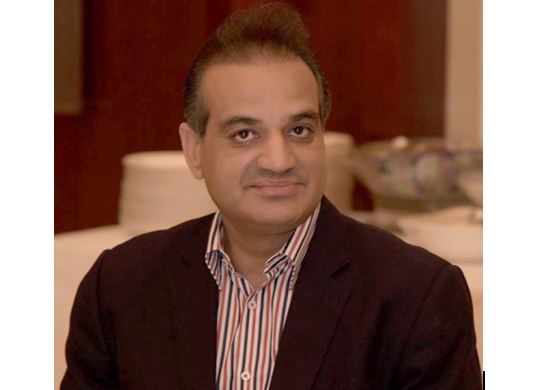 Analysis
Ansar M Bhatti
After serving in the office of the Prime Minister of Pakistan for 3 years 7 months and 22 days, Imran Khan was finally voted out on Sunday April 10,2022 by 174 members of the National Assembly. Since Ayaz Sadiq was asked to preside over the proceedings after the resignation of Asad Qaisar, he could not cast his vote. Thus, the much-talked-about episode of no-trust came to an end. Imran Khan tried to the hilt to delay the vote for a couple of days, but he was not allowed to do so. The contingents of security forces were seen hovering around the important buildings including the President and the Prime Minister House and the Supreme Court was also convened at midnight in order to deal with the situation, which might have surfaced as a result of government delaying tactics. But then the better sense prevailed and Imran Khan willy-nilly allowed the no-trust move to take place.
There are many factors that led to the downfall of the cricketer-turned politician, at the top being his inflexible personality. Politics is the name of compromises and gerrymandering. Sometimes one has to make unwanted decisions as well. Political wheeling-dealing is an art and politicians who have mastery over it, ostensibly do wonders in this field. Imran Khan unfortunately badly lacked in such epithets, hence an unceremonious exit. While one may not doubt his patriotism and serene wish to bring about a socio-economic revolution in Pakistan, this is also a fact that he simply failed to transform his vows into reality. All his election promises and claims of introducing an efficient and clean governance system proved a hoax.
Various internal and external factors played a key role in his ouster. On the external front Imran Khan failed to maintain cordial relations with Pakistan's traditional and extremely close friends. Then, an estranged relationship with the United States was yet another key element that paved the way for his early departure. A few weeks ago a top diplomat of a friendly country told me that he and his country's leadership had advised Imran Khan to maintain good working relations with the establishment but he did not pay any heed. Another senior diplomat told me that a former Chinese senior diplomat came to him and complained about the step-motherly attitude of the PTI government towards the CPEC project. The Chinese diplomat further said that they had invested billions of dollars in the project and Imran Khan and his government wanted to wrap it up on the flimsy grounds of corruption and ma-practices in the project.
Some say, IK's Russia visit was also responsible for his downfall. Yes, but it was one of the factors and not the key factor. The PTI people have a point when they say the trip was planned long ago and it had nothing to do with the Russian invasion of Ukraine but analysts believe if that was the case then the visit could have been delayed for a few weeks. There is no second opinion that Pakistan ought to have close relations with all neighboring countries including Russia and India, however such relations should not be developed at the altar of another friendly country.
The much-talked about secret letter issue played an instrumental role in PTI government dismissal. Right or wrong, one has to admit Khan's skills with which he propagated the whole episode and grabbed huge public attention and favour. Mired in allegations of bad governance, corruption; nepotism and misadventures, the PTI government, by dint of the very letter, was able to prop up its sagging popularity and divert public attention from socio-economic woes. It has been my consistent opinion that the PTI and Imran Khan may not be able to cash in on the letter for a long time nevertheless undoubtedly they made huge temporary gains. After the letter saga, sympathy vote of PTI swelled to huge proportions.
So much so, the PTI government did not spare the media also. Introduction of controversial laws including PECA and PMDA sought to damage the party's relations with the fourth pillar of the state. Like it or not, the media in Pakistan has acquired huge importance and power in recent years therefore political parties cannot afford to have bad relations with the media house even if they don't like it. I personally think the PTI govt's attempts to muzzle the press were ill-timed, absolutely wayward and unnecessary and especially at a time when the government had miserably failed in addressing public problems and grappling with the economic downturn.
As announced by Fawad Chaudhry on Sunday PTI members are going to resign from assemblies appears to be a disappointing move. There is no doubt that Imran Khan would have made a formidable opposition leader. His presence in the assembly as the opposition leader would always keep the government on its toes when it comes to good governance and deliverance of promises it has made with the people. Those in favour of resignations in PTI believe by doing so the way for early elections can be paved. The final decision in this regard is likely today in the PTI parliamentary party meeting. Ostensibly, PTI can be more effective and relevant while staying in the assemblies.
Right from the start of the PTI government I maintained a consistent view that the Prime Minister may not complete the five year term simply because no prime minister has ever completed a full five-year parliamentary tenure, and Imran Khan looked as though he could well be the first. Anyhow, towards the end of his rule, Imran Khan committed some serious political miscalculations. The idea of rejecting the no-trust vote by invoking the Article 5 was in fact a suicidal move. And it proved true when the apex court quashed deputy speaker's ruling with a 5-0 unanimous verdict.
To be continued…