IHC grants bail to PTI leader Azam Swati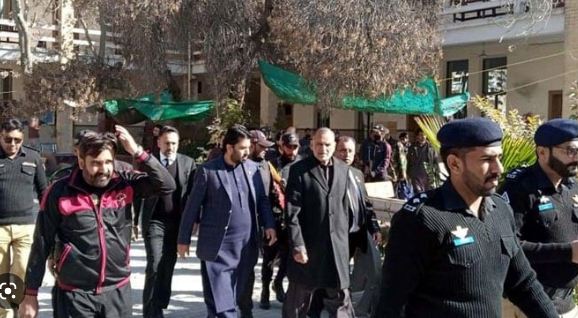 ISLAMABAD, Jan 02 (DNA): The Islamabad High Court has granted bail to senior PTI leader and former federal minister Senator Azam Swati in controversial tweets case.
The court on Monday also ordered the PTI lawmaker to submit surety bonds of Rs200,000. IHC Justice Aamer Farooq pronounced the verdict which he earlier reserved after completion of arguments. Earlier in the day, the Islamabad High Court reserved the judgement on the post-arrest bail of Pakistan Tehreek-e-Insaf (PTI) leader Azam Swati.
The special prosecutor did not appear in the court; Azam Swati's lawyer Babar Awan appeared in the court. Babar Awan told the court that Azam Swati's son wanted to present his stance before the court. "My father had written a letter. I would like to read the letter with the permission of the court," Azam Swati's son said.
"The court will constitute a larger bench on this issue. We want to settle this matter once and for all. The court normally does not see these types of letters," the IHC chief justice remarked. "The court should look into this matter today," Babar Awan pleaded with the court. "It is not possible to constitute a larger bench today," the court replied. "I have requested Azam Swati's son to withdraw the letter," Babar Awan told the court.
On the occasion, Deputy Attorney General Arshad Mehmood Kayani informed the court that the special prosecutor did not come that day. "There is no need for the special prosecutor. It is a case of Federal Investigation Agency (FIA)," the court answered. "I have been directed to withdraw the letter," Babar Awan informed the court after consultation. Azam Swati's letter of mistrust against the IHC chief justice was then withdrawn.
Thereafter, Babar Awan argued before the court that the matter was not inquired into and Azam Swati was arrested. "The basic human rights were violated in this case. A total of 52 FIRs have been registered against Azam Swati," he stated. "You are saying that the SOPs were not followed," the chief justice asked from Babar Awan.
"Yes, of course, I want them to tell me what the charges are. There is not even a due process in this case. The Sindh and Balochistan high courts have dismissed cases against Azam Swati," Babar Awan replied. DNA