ICCI calls for privatizing loss-making SOEs to get rid of debt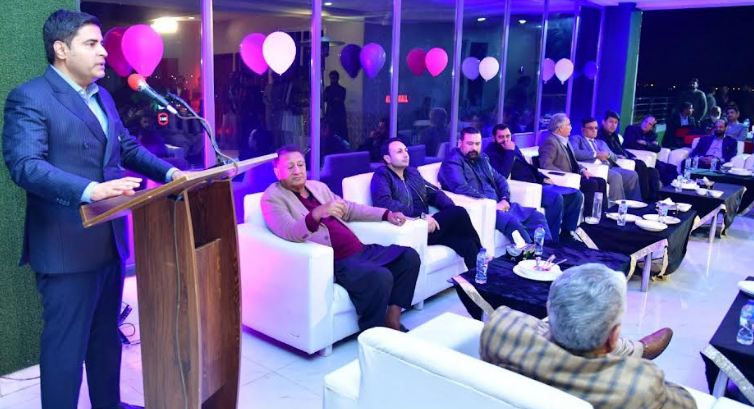 ISLAMABAD, FEB 18 /DNA/ – Ahsan Zafar Bakhtawari, President, the Islamabad Chamber of Commerce and Industry (ICCI) has said that the government is spending billions of rupees every year to bail out the loss-making State Owned Entities( SOEs) including PIA, Pakistan Steel, Pakistan Railways and DISCOs, which show that these entities are a big burden on the national exchequer and stressed that the government should privatize these entities to big businessmen of the country that would reduce government expenditure, improve the performance of these organizations and enable the country to decrease its debt. He said this while addressing as Chief Guest a dinner reception hosted by Zahid Rafiq, Secretary General, Islamabad Estate Agents Association.
Ahsan Zafar Bakhtawari said that there are many reputed businessmen in the country who have the financial capacity and capability to turn the loss-making SOEs into profit generating organizations and emphasized that the government should hand over these SOEs to them on the condition that they would pay off all the debts of the country within 10 years and after that these SOEs should be transferred to their name. He said that deregulation and privatization of banking and telecom sectors have made significant improvement in their performance and these two sectors are paying billions of rupees in taxes to the government. He said that the best option of transforming loss-making SOEs into profit-generating entities is to privatize them as soon as possible.
Zafar Bakhtawari, former President ICCI speaking at the occasion, said that rising debt servicing obligations are consuming a major share of our total revenue due to which the country is unable to spend more on development and public welfare projects. He said that Pakistan cannot achieve sustainable economic development without controlling the rising debt burden. He stressed that the government should make policies to control debt and reduce non-development expenditures. He called upon the business community to work hard to promote trade and exports in order to improve the economy.
Sardar Yasir Ilyas Khan, former President ICCI said that running business entities is the job of the government. Therefore, he stressed that the government should focus on improving the regulatory framework for commercial organization and reduce its footprint in the business field by handing over the loss-making organizations to the private sector.
Sardar Tahir President, Zahid Rafiq Secretary General Islamabad Estate Agents Association and others also spoke at the occasion and emphasized that the government should adopt austerity measures and reduce all unnecessary expenditure to overcome fiscal and current account deficits.