ICC CEO says return of int'l cricket in Pakistan 'might take some time'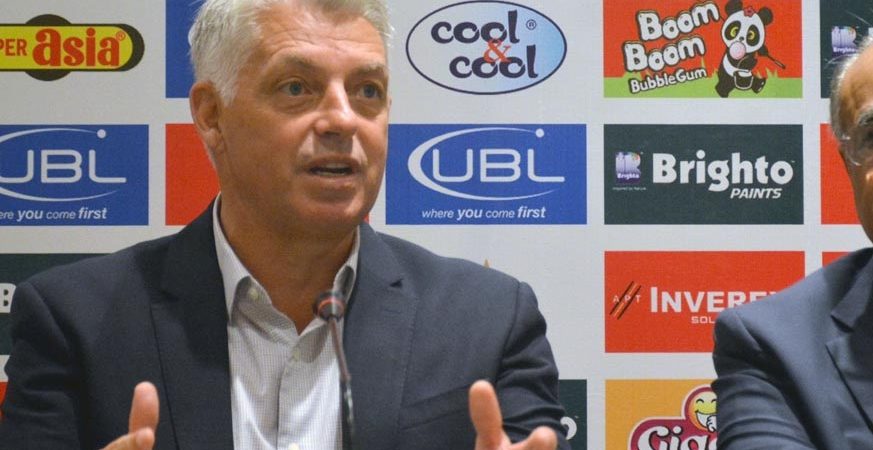 The International Cricket Council (ICC), while terming the Independence Cup series between Pakistan and World XI as a stepping stone in the right direction, said the complete resumption of cricket in Pakistan is a long process and will happen gradually.
Dave Richardson, talking to media in Lahore, said that security arrangements for the series are satisfying. "Things in Pakistan have improved during the last two years significantly," he added.
"A test series is by its nature much longer than three T20s," he said.
"I think the next step is to grow capabilities, improve capabilities in areas and cities outside of Lahore, to build the confidence of teams like Australia and England, and all other teams that it's safe to tour Pakistan on a more regular basis and for much lengthier periods of time," he said.
Richardson, however, mentioned that this might take some time.
The ICC CEO added that through this tour, Pakistan can convince other teams to tour the country but ruled out any ICC event before 2023, saying that hosting rights of all events have already been awarded to different countries.
"ICC events till 2023 have already been decided and awarded. I think Pakistan, in the last two years, has made tremendous strides in improving the security situation. It is a long process and an early stepping stone. Let's get through this tour and have other teams touring Pakistan," he said.
Richardson further confirmed that ICC is facilitating the PCB by investing and improving security related capabilities in the country.
"ICC has already agreed to invest in security and developing and improving the security capabilities for a three-year period. Whether the second and third year include a World XI tour has not been decided, maybe not," he said.
"I think the intention would be to bring more and more PSL matches to Pakistan, but also to bring member countries to tour Pakistan, not just a World XI tour and it would be ideal to have international cricket return to Pakistan under normal circumstances," Richardson added.
He also spoke about ties between PCB and BCCI, brushing aside the impression that ICC has been favouring India against Pakistan.